Day 11 of 12 Days of Christmas Giveaways on The Artful Parent features… ME! I am giving away copies of both of my books, The Artful Parent and The Artful Year, as well as access to my online course, Artful Parenting 101.
Welcome to Day 11 of 12 Days of Christmas Giveaways on The Artful Parent! Today we turn it over to ME, Jean Van't Hul! I am offering you the chance to win copies of my children's art books and my online course for parents.
Note: To see the full line up of giveaways and to enter others, see my 12 Days of Christmas Giveaways. Each day of this giveaway series you'll have a chance to enter to win some great gifts for your kids and products for your family.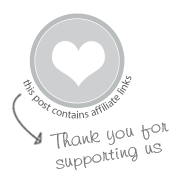 The Artful Parent Books & Courses
Because creativity helps kids and families thrive.
The Artful Parent Book
My first book, The Artful Parent: Simple Ways to Fill Your Family's Life with Art & Creativity, has the tools and information you need to encourage your children's creativity through art.
Winner of the 2013 Family Choice Awards and named one of the Amazon Best Books of the Year, this book provides the tools and inspiration to provide an art-rich environment that encourages children's creativity, imagination, and self-confidence. Topics covered include:
Get started

Choose art supplies

Set up an art space

How to talk to kids about art

60+ arts & crafts activities
The Artful Year Book
The Artful Year: Celebrating the Seasons and Holidays with Crafts & Recipes is my second book. It contains a year's worth of family crafts, art activities, recipes, and more to help make each season special.
The Artful Year takes you through the year with many creative ways to celebrate each of the seasons and holidays with arts and crafts, food, picture books, and more. It includes over 175 family-friendly activities!
That's not all that you're going to receive! I want you to have a creative and artful 2019. So, I'm also giving away my online course which helps parents foster their children's creativity at home!
Artful Parenting 101 Course
At The Artful Parent we believe that art can make parenting easier by creating A Creative Family Foundation, getting kids into Art Activities, and Connecting Through Creativity. Learn to use art as part of your parenting toolkit to improve family life, have more fun, & foster kids' creativity.
Note: Artful Parenting 101 is not currently open for enrollment, but you can get on the waitlist to be the first to be notified when it opens again.
The Artful Parent Holiday Giveaway
Enter to win an Artful Parent bundle package worth $144:
To enter this giveaway, leave a comment below AND enter with the Rafflecopter widget. Open to readers around the world. Giveaway closes December 17th at 11:59 pm EST.