Here's our top picks for the best finger paint for babies and kids. This list includes taste safe & GF options for kids with sensitivities.
Updated July 2023
If you're here, you likely have a baby and might be wondering when to introduce this baby to art. You might remember finger painting yourself as a child.
Once your baby can sit up, it's a great time to introduce your child to finger painting!
Finger paint is washable and typically has a gelatinous texture that's smooth and satisfying to touch and spread around with your fingers.
If you have a highchair, that's a great place to scoop a blob of finger paint and watch the magic unfold. As your child grows, you can add paper to the mix, but it's not necessary in the beginning.
Below is a round up of finger paints for babies and toddlers. Our team tried every one so be sure to check out our review of each paint.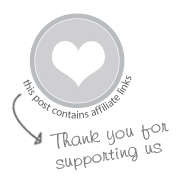 These paints are divided up by order of introduction or how you the caregiver might choose to introduce them. With a very young baby (under 1), you are likely to want to err on the side of taste safe as everything will end up in your baby's mouth. As your child grows, this might be less of a concern.
All paints listed are non toxic (of course!) We've also listed allergy information when available. If your child has food allergies, be sure to do your research as paints can contain unexpected allergens. With that said, all the paints we've included have disclosed this information for your peace of mind.
Fingerpaint for Young Babies
These fingerpaints are powder based, meaning you mix-your-own paints from a powder by combining with warm water.
Recommended for ages 3 yr old+ but listed as a first art experience.
This paint is a nice vibrant color with a slightly gritty texture (but less so than Veggie Baby).
Mix only a small amount with a 1-1 ratio of powder to warm water. This will last 2 days in the refrigerator.
This is a great choice for a young baby or a child with food allergy concerns as the powder is comprised of fruit and vegetable extracts
Recommended age 6 months+
This is an excellent choice for a first art introduction. Mix 1 tsp powder with 2 tsp warm water (1:2 ratio) and let sit 10 minutes.
The powder definitely smells like veggie & spices. (Be aware the yellow powder has turmeric which can stain clothing.)
The final paints once applied to paper isn't the nicest colors and has a gritty texture that you see in the paint.
This is still a great first introduction paint for baby (or a food sensitive child), especially if you're not looking for a finished piece of art but focused on the experience.
Finger paint for Toddlers
Recommended for 18 months+
These paints were my favorite for a finger paint that's ready to use, squeezed straight from the bottle. They come in a nice color range (also available in pastel colors). These paints have a smooth feel, creamy texture––and no odor.
Recommended for 2 years+
This company is based in Spain so unfortunately some of the nicer paint colors are hard to come by for those in the U.S. With that said, this paint had a nice, gelatinous, smooth texture along with some odor (compared with Djeco, which had none).
This paint is listed as gluten free and free of common food allergens, according to Jovi's website (scroll down and click "allergies information").
Recommended for 1 year+
This is the standard finger paint with a glossy consistency and bright color. It's probably what comes to mind when you think finger paint.
This fingerpaint has a paint odor, but is certified non toxic for kids and recommended for ages 12 month+. If your child is likely to put fingers in their mouth (which most babies/toddlers do) I'd lean towards a paint that has more disclosure of ingredients. Although, Crayola gives this disclaimer that most of their products are free of the following common allergens.
It's unclear what is different about these fingerpaints compared to purchasing the bottles which are recommended for age 3 years+.
Recommended for 1 year+
A nice consistency plus low odor makes this paint perfect for finger painting or use with a brush. The paint has a (non toxic) bitter taste that encourages young artists to keep it out of their mouthes.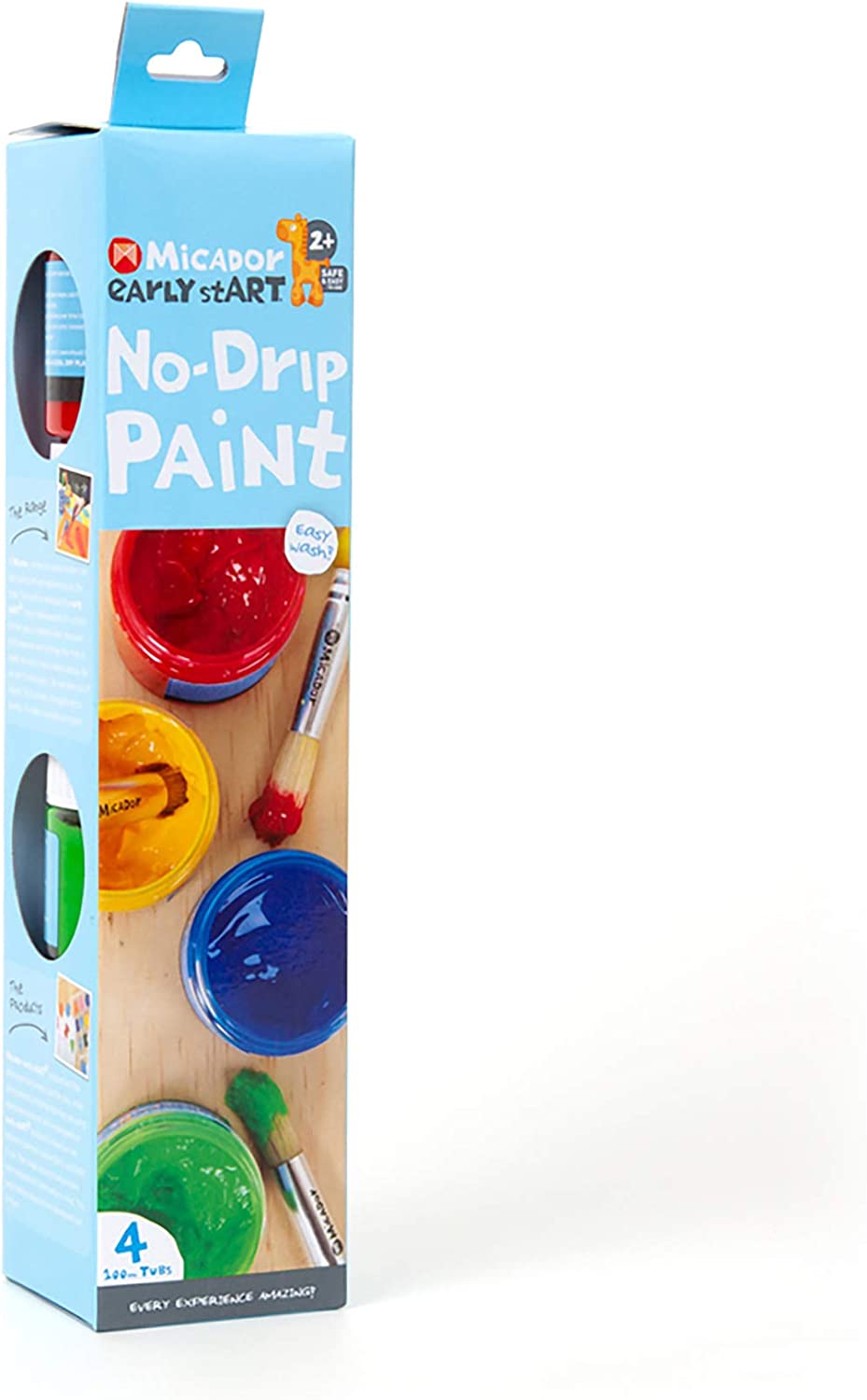 Fingerpaint Paper for Kids
Fingerpaint paper isn't strictly necessary but it is a nice add on. It has a glossy surface that pairs nicely as kids' hands can slide smoothly across the surface while painting. It typically comes in a large (12×18″) pad that you can tear off pieces of and tape to the table or high chair.
You can of course use any paper you have on hand but fingerpaint paper does acts similarly to wax paper in holding onto the paint and not letting it saturate through the back of the paper.
People Also Ask
What age should you start finger painting? Fingerpainting is a great activity to introduce once babies can sit up, on average, around 6 months. An easy way to try fingerpainting with your baby is at a highchair to help make for an easier cleanup.
Is fingerpaint edible? Some fingerpaint brands such as Eco Kids or Veggie Baby are vegan and made from veggie/fruit based extracts. Be especially aware to find out paint ingredients if your child has food allergies of any kind. There are also many homemade fingerpaint recipes out there for peace of mind in this instance.
What is finger paint paper? This is a glossier surfaced paper that is smooth to the touch and easy to glide paint over. The paper is specially formulated to keep paint from leaking through the back of the paper.
More Baby Sensory Play & Art Activities
Want even more toddler ideas?
Check out our Toddler Creativity Pack!
This is exactly what you need to confidently embrace art time with your little ones! This eBook has all the tips and tricks you need to feel confident introducing art to your young child.
Pin It For Later