I have a treat for you today! It's a beautiful fish craft for kids using flowers and leaves! This is a guest post, complete with free printables for you to download and use, by Penny Whitehouse of MotherNatured. I've long admired her many nature crafts and the creative ways she uses nature items as arts and crafts materials.
I hope you enjoy this easy and fun idea from Penny!
Botanical Fish
 By Penny Whitehouse of MotherNatured
Sometimes I'm a little shocked that I've become an arty mum. My niche is a little specific though. I'm addicted to nature arts and crafts.
My three girls and I love getting creative with nature for lots of different reasons. The natural variations in the size, shape and colour of leaves, petals and other nature materials means that you get a unique creation every time. Plus it saves you money when you can find your art supplies lying around in your backyard or local park!
And it's not just the crafting we love; it's the collecting, too.
In today's busy world it can be hard to find the time to slow down and connect with nature. But the evidence is mounting that unstructured play time outdoors is actually essential to a child's physical, mental and psychological development. Going for an afternoon wander to collect our craft supplies provides the perfect opportunity to do that.
I worked as a wildlife education officer for nearly a decade, so animals feature heavily in the activities I create and today is no exception!
Fish Craft with Nature Items
Inside this free printable pack you'll find a variety of cute little fish templates just waiting for you to complete them using whatever items from nature you have access to in your corner of the world.
There's no swimming upstream with this craft; I've done everything for you! The printable pack comes with instructions, there are photos to inspire you, and there's even a video tutorial.
The only thing you'll need to complete your school of pretty fishies is glue (and even that's optional).
Just print off the printables (on recycled paper if you can), collect a selection of natural items from your yard and/or neighbourhood, then start decorating your fish!
The options are limitless, so let those creative juices flow.
The Fish Craft Printables
Click here to download your free printables!
See below for a video I made showing the fish craft printables in action!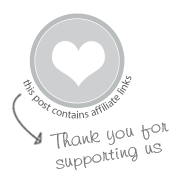 If you like the look of this fish craft printable, there's a good chance you'll also like my ebook Nature Arts and Crafts.
It has over 30 activities, all with their own printables and step-by-step instructions. All simple yet beautiful, these activities are designed to be completed in 10 to 20 minutes if that's all the time you have. Or you can spend hours creating an intricate and breathtaking piece of art if that's more your style.
The Nature Arts and Crafts eBook
There's a wide range of activities to choose from, including mosaics, weaving, nature journaling and plenty more. Many of them can be done over and over using different natural materials each time, resulting in totally different creations.
No matter where you get your inspiration from, my challenge to you is to bring the outdoors into your art in one way or another. I promise you won't be disappointed!
Click here to learn more or buy the Nature Arts & Crafts eBook
About Penny Whitehouse
Penny Whitehouse is the driving force behind mothernatured.com. A mother of three, with tertiary qualifications in wildlife biology and early years education and 12 years' experience as an environmental education officer, she is a perfect storm of the passion, knowledge and skills required to get younger generations connecting with the natural world.
Pin it for Later