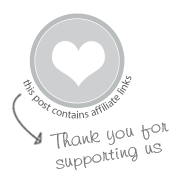 Post by Amy Broadmoore
If you would like to encourage your children to mix paint colors, then Color Dance by Ann Jonas is the book for you.
Color Dance teaches children that they can mix red and yellow to make orange. And that by varying the amounts of red and yellow they can make "vermillion" (a shade between red and orange) and "marigold" (a shade between orange and yellow).*
Furthermore, Color Dance teaches children to make pale colors, by adding white, and dark colors, by adding grey or black.
Mixing Colors for Kids
Color Dance has been a hit with both my 4-year-old daughter and 7-year-old son.
In Color Dance, Ann Jonas successfully combines two of my daughter's favorite subjects: dance and art. My son has enjoyed discovering that a wide spectrum of colors exists beyond red, orange, yellow, green, blue and purple.
While reading Color Dance has piqued my kids' interest in mixing colors, it goes without saying that reading about mixing colors alone, will not turn my kids into confident painters. To become confident painters, kids must also have the opportunity to paint.
Tips for Mixing Colors
▪ Let children mix their own paints. Yes, some days my kids spend 80% of their time mixing colors and only 20% of their time painting. I consider the time spent mixing paints to be just as valuable as the time spent painting.
▪ Only offer children red, yellow, blue, white, and black paints. Children can and will learn to mix all of the other colors they want to paint with.
▪ Offer children progressively more complex painting experiences. Give children the opportunity to paint with a single color before offering them two. Give children the opportunity to paint with two colors at a time (red and yellow, red and blue, yellow and blue, etc.) before offering them three. (This third tip comes from Susan Striker, author of Young at Art.)
Making these homemade painted valentines was a great way to encourage my kids to experiment with mixing pale colors.

How We Made Our Colorful Heart Valentines
MATERIALS
INSTRUCTIONS
To make our homemade painted valentines, we cut out a heart template.
Then we traced two hearts on each sheet of 8 ½ by 11 inch, thick (90 lb.) white paper.
Next, we cut out the hearts.
I offered the kids a bottle of white tempera paint, a bottle of red tempera paint, and a few empty bowls.

Mixing Colors for Kids at Different Ages
Toddlers
For my 2-year-old, painting with red and white was sufficiently complex to engage him for quite some time. He is still learning the mechanics of painting and learns quite a bit from painting with one color at a time.
My 2-year-old is not yet old enough to premix colors. Instead, I offered him one bowl of white paint and one bowl of red paint and let him go to town.
It was fun to watch him mix and play with the paint. He clearly enjoyed the process. Nearly every one of his hearts was covered with a thick layer of dark pink paint by the time he was finished.
Preschoolers
My 4-year-old mixed primary colors to make secondary colors before, but this was one of her first opportunities to add white paint to create pale colors. It was good to begin by offering her only two colors.
She discovered that only a little red paint went a long way and that she could create various shades of pink by varying the amount of red she added to the white.
After painting a couple hearts with red and white, she asked for blue. Suddenly, with only one more bottle of paint at her disposal, she could create blue, pale blue, purple, and lavender.
School Age
My 7-year-old is experienced at mixing paint, with some experience mixing pale colors. When he decided to join his brother and sister, he whipped off his shirt and exclaimed "I need more colors!" Thus, he began with four bottles of tempera paint: red, yellow, blue and white.
Usually he decides which color he is going to mix and then mixes it. Occasionally he adds colors without thinking, stirs, and watches what happens. He works hard to mix just the right shades of "light red" (he wanted to avoid pink) and "gold" (he wanted a color more spectacular than yellow).
As the kids painted their hearts, it was fun to watch them experiment and become more adept at mixing paint colors.
To complete their homemade painted Valentines, the kids will write notes on each, attach a little something – heart-shaped bubble blowers – and voila!
*[i.e. Color Dance introduces kids to mixing tertiary colors as well as secondary colors, without mentioning these terms.]
More Color Mixing for Kids
More Book Recommendations
About the author
Amy Broadmoore is a mother of three young children ages seven, four and two. She spends her time teaching and learning from her children, running, and searching for great picture books. She compiles booklists about a variety of themes (e.g. birds, dance and friendship) and shares them at Delightful Children's Books.