Kids create melted crayon drawings on foil with this easy project for Valentine's Day. Try making some foil heart valentines for friends, family & classmates!
Updated December 2021
This is one of the Valentine crafts from my book, The Artful Year: Celebrating the Seasons & Holidays with Crafts & Recipes. Kids love to do melted crayon art and combining it with FOIL is extra fun and shiny!
NOTE: We used a cookie sheet heated in the oven for this melted crayon project, but if you have a warming tray, the process would be even easier! (See this post on making melted crayon art with a warming tray for more inspiration and information.)
Another idea for this project is to wrap cardboard heart shapes with aluminum foil, then heat them on a cookie sheet in the oven before drawing on them with the crayons.

Foil Heart Valentines for Kids
From The Artful Year, by Jean Van't Hul, © 2015 by Jean Van't Hul. Reprinted by arrangement with Roost Books, an imprint of Shambhala Publications Inc., Boulder, CO.
Kids love to try their hand at melted-crayon drawings on aluminum foil. Combine the foil hearts with a message such as "You shine, Valentine."
MATERIALS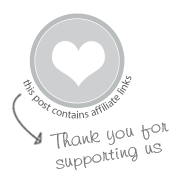 Cookie sheet (or warming tray)
Towel
Oven mitt or winter mitten
White glue, such as Elmer's
Blank cards (or paper folded over)
INSTRUCTIONS
Prep materials

Place a sheet of foil on the cookie sheet and heat in a 350 F oven.

Decorate your foil

Place the hot cookie sheet on a doubled-over towel (to protect the table) and protect the nondominant hand with an oven mitt. Draw and decorate hearts with a crayon on the hot foil.

The crayon will melt as you draw, creating vibrant, thick lines. When the cookie sheet cools, just reheat it in the oven and continue.



Cut out your hearts

Use scissors to cut out the hearts from the foil. Glue them to the front of the blank cards.



Decorate your cards

Use markers to decorate the card and write your Valentine's Day greetings and sentiments inside and out.


Lastly, you can present a heart to your valentine!
More Valentine Cards for Kids to Make
Pin It for Later