Try this Valentine art project using melted crayons! This is an easy process art activity that you can give to your Valentine!
Updated December 2022
If you're looking for Valentine's Day art projects, try this crayon melt stained-glass that you can give as a gift or hang in the window.
We've combined some of our very favorite art techniques (melted crayon art!) and subjects (hearts!) into a process art activity that is so fun and easy to do!
Valentine Art Project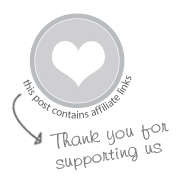 MATERIALS
Foil lined cookie sheet (or warming tray if you happen to have one)
Old towel
Oven mitt
Paint brush
Vegetable oil
INSTRUCTIONS
Make melted crayon drawings

To start, you need a melted crayon drawing! This can be done two ways.

A. The Cookie Sheet Method: Preheat an old cookie sheet lined with foil in a 350F oven. While the cookie sheet is heating up, protect your work surface by laying down an old towel. When the cookie sheet is heated up, place it on the towel and give your child an oven mitt to protect the hand they're not drawing with.
Lay a sheet of paper over the cookie sheet and draw hearts on the paper with crayons. The crayons will melt as they draw. Once the crayons stop melting, put the cookie sheet back into the oven to reheat. Repeat as many times as you'd like.



B. The Warming Tray Method: Cover your warming tray with the foil. Plug your warming tray in and turn the heat to low or medium. Set a sheet of paper on the surface. When the tray is warm, draw on the paper with crayons.



The nice thing about the warming tray is that it's consistent, safe, and effective.

Add paint!

Next, use watercolors to paint all over your heart drawings. We love the vibrant look of wax-resist watercolor painting! Let dry completely.



Add oil

Finally, add a coat of vegetable oil to the back of the paper to give each Valentine artwork a stained-glass effect.


You can tape your artwork directly to the window or create a frame for it and hang it up! These also make lovely Valentine's Day gifts for teachers, friends, or neighbors.
Jean wrote this post for her friend Anna Ranson's site, The Imagination Tree. You can read the whole post there, including the details about the materials and steps of how we made the hanging frames.
Looking for even more Valentine crafts for your family? Check out our Valentine's Arts and Crafts bundle from the Kids Art Spot!
Filled with 10 fun Valentine activities, each with a step-by-step video tutorial and printable instructions, plus 10 fun drawing invitations to encourage your kids to think and draw creatively. PLUS, you get 10 bonus Valentine activity printables AND 10 printable posters!
More Valentine Art Projects for Kids
Pin It for Later