These glitter rock valentines are simple for kids to make and fun to give to friends. All you need are small rocks, glue, and glitter!
Updated December 2021
Do you need a fun Valentine craft project for your kids (or yourself!)?
Try rock valentines. They are super simple to make and involve three favorite art materials of every child I know —rocks, glue, and glitter.
Seriously, how could you go wrong?
They are fun to give to friends, grandparents, and teachers!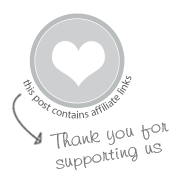 Glitter Rock Valentines for Kids
MATERIALS
Small rocks (either gather them from outside, or buy river rocks)
Paint brush
INSTRUCTIONS
Prepare your rocks

If your rocks come from outside, scrub them briefly, rinse them, and spread them out on a cookie sheet in a hot oven for a few minutes to dry. *

*Note: If you gather rocks from a wet area, such as a stream, do NOT put them in the oven as the moisture may make them explode.

Prepare your other materials

Pour your glue into a small dish or bowl. If your glitter container doesn't have a shaker top, you can pour the different colors into small containers, too.

Paint heart with glue

Use a fine paint brush to paint a heart on a rock with glue.



Apply glitter

Sprinkle your wet glue heart with glitter. Then, shake off the excess glitter from the rock.


Now you can admire and share your new glitter rock valentine.
Make as many as you want, or until you run out of rocks! We guarantee you'll have a blast making these and will want to make them year after year!
This project was inspired by our love of glitter as well as the fabric heart rocks that we made a couple years ago.
How about you? What are your favorite Valentines for kids? Or what Valentine's Day crafts are you up to these days?
More Valentine Crafts for Kids
Pin It for Later