Are you wondering how to talk to kids about their art?
Or do you find yourself saying, "That's pretty" or asking, "What is it?" when your child brings you her latest drawing, simply because you don't know what else to say?
Here's a quick guide to help you know what to say next time your child shares his artwork with you.
But first, an example about talking to kids about their art…
What do you suppose this is?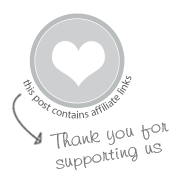 I almost commented on Maia's "rainbow" when she started her drawing yesterday. Luckily I caught myself.
Because guess what it is?
A cave!
And I got to say things like:
"Wow, look at all the black you used!"
"You really worked hard on this!"
"I love how you filled in each section by drawing up and down."
and "Can you tell me about your drawing?"
This is the same kid who almost had a fit when she couldn't find her crayons the other day. She said, "But mom, I'm an ARTIST! I NEED my crayons!"
Yes, she needs her crayons. And her markers. And her easel.
Which (embarrassing moment), I just noticed is still on the same low setting it was on when we first bought it three years ago. Note to self: when your kid is sitting on the floor to draw on her easel, it is time to raise it!
Here are some tips for talking with kids about their art…
How to Talk to Kids About Their Art
DO
ASK them to tell you about their artwork
COMMENT on the lines or colors, etc. that they are using (I see that you are making lots of purple dots. I like how the red paint is mixing with the yellow paint here.)
ACKNOWLEDGE how hard (carefully, enthusiastically, long) they worked on their artwork
DON'T
Ask "What is that?"
Say an automatic "That's pretty" (cool, beautiful)
Free Printable Guide: How to Talk to Kids About Art
To help you remember these tips as well as some other ones, I created a FREE printable for you. Simply click the link below to get it.
Click here to get your free printable!
Once you print out the one-page guide, I suggest you tape it to your fridge or the inside a cupboard as a handy reference and reminder.