The Artful Parent's top recommendations of kids' art supplies for drawing. Plus, drawing books, art prompts, games and other drawing ideas for kids!
Updated August 2023
Does your child love to draw? This is something that can been so fun to watch develop as children move from scribbles to representational drawings to more detailed images of what they're interested in.
In the early years, it's our job to provide the materials to foster child-directed exploration through drawing––and encourage kids to have lots of fun along the way.
Below you'll find our top recommendations of art supplies for drawing, divided by age for easy reference.
Start with a few versatile drawing supplies during the toddler years, then add to your materials as your child grows.
Drawing Supplies for Kids
Toddler Art Supplies for Drawing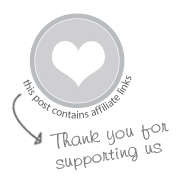 What to expect: Scribbling is the norm for ages 1-3 and should be encouraged.
Preschool Art Supplies for Drawing
What to expect: Preschoolers may begin creating representational drawings, of themselves, or the world around them.
Big Kids Art Supplies for Drawing
What to expect: Your child may start off drawing without prompting or may benefit from some of the ideas below. By age 8 or 9, many kids are interested in learning drawing skills to take their drawings to a new stage.
Additional Reading: For more on what to expect, read "Ages and Stages" in The Artful Parent: Simple Ways to Fill Your Family's Life with Art and Creativity (pages 17-20) and How to Be an Artful Parent
Drawing Activities for Kids
Alright, so now you've got the drawing supplies. But maybe you're still feeling stuck on how to help your child get started.
You may find it easiest to get started playing a drawing game together. Or print out some drawing prompts or other drawing printables. Or check out some of our favorite drawing books.
The key here is to find ways to allow your child to explore and create their own art, remembering there is no right or wrong way to draw.
Here are some ways to get your kids started.
Kids love games so what better way to loosen up and get drawing than by playing a few drawing games? One of our favorite ways to engage a group of kids is with a big piece of paper and a scribble art invitation.
Founder of The Artful Parent, Jean Van't Hul, is author of Invitation to Draw (filled with 99 drawing prompts)! Jean is passionate about engaging kids with open ended prompts to inspire their own creative development.
3. Creative Drawing Ideas for Kids
We love these art activity printables because they encourage creativity and are fun to do! You can also start with observational drawing: gather items such as fruit or flowers, stuffed animals and even donuts!
4. Drawing Books for Kids
Here are three of our all-time favorites:
More Drawing Ideas for Kids
Pin It For Later