Do you strew?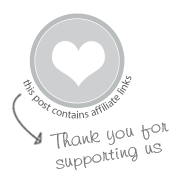 If not, I'm going to encourage you to give strewing a try this week.
I first learned about strewing when I interviewed Kristen Marra of Pepper Paints years ago and have practiced it myself ever since. I included a section on strewing in The Artful Parent book (pages 23-26) and have probably mentioned strewing in passing on the blog from time to time, but decided that it was long past time for a proper post.
First, though, what does this funny word mean?
Strewing is the art of casually yet strategically leaving "invitations" for learning and creativity out for your kids to discover on their own.
NOTE: Strewing is not about adding to the clutter. It's about creating subtle but irresistible invitations. Product placement if you will. Strewing works best, in fact, in an uncluttered space.
This is not about, "hey kids, let's do a project!" Or, "I brought home a new library book; read it." Although there's a time and place for those.
Strewing is more about helping your kids explore and play and create on their own. It's about introducing or reintroducing materials, books, concepts, in a non-pushy way that lets them own the experience and gives them the thrill of discovery.
In fact, think hands off… Do your own thing and ignore him (or pretend to ignore… you'll definitely keep tabs if he's young… use your own judgement.)
So, what and where to strew? Here are some ideas:
Remember, think simple invitations rather than, "here's a project." And if the strewed items are in a place they wouldn't expect them, they're more likely to *see* them.
Books pictured from top left: Comics Squad: Recess!, The Big Orange Splot, On My Beach There are Many Pebbles, Beautiful Oops!
Books (opened to a page on the sofa, bed, or table) ::
A new graphic novel on the sofa
A wordless book (for pre-readers and early readers)
A touchy-feely book (for toddlers)
A big grown-up photography book about elephants or sea life or construction

Construction ::
A basket of blocks or magnet tiles in the middle of the floor
A container of toothpicks and a bowl of grapes (or marshmallows, blueberries, cheese cubes, styrofoam pieces, etc)
A basket of straw builders and some playsilks

Art ::

Nature ::
Set some nature finds on the table or in a basket
Leave a pair of binoculars and a bird guide on the windowsill
Set up a microscope near the nature table
Toys ::
Set out a couple of matchbox cars, tape, and cardboard tubes
Line up some animal figurines along the edge of a table
Bring out a toy cash register and pretend money
The idea is to choose ideas, materials, and books that will inspire your kids' imagination, creativity, play, curiosity.
Some of your strewing ideas may be ignored, but you know your children and their changing interests and abilities best; work with that knowledge.
I also tend to strew with items that the kids can do or use on their own without too much supervision (you can watch out of the corner of your eye) or mess (I wouldn't consider shaving cream art to be a good contender for strewing, for example).
Book pictured above :: You Choose by Pippa Goodhart and Nick Sharratt
Ready for your assignment?
Give strewing a try.
Right now, while it's fresh in your mind.
Set out something or a few somethings that you think will spark your child's interest. And then go about your day.
I'd love to hear how it goes for you!