PlumPrint provides an easy solution for the big question of what to do with all the kids artwork. Create a custom kids artwork book in a few easy steps!
Do you ever wonder what to do with all the artwork your children create? In this post, I'm going to show you how you can turn it into a beautiful kids' art book!
The amount of artwork that my children produce is astounding! It never ceases to amaze me that they can create and create and create and create some more. As an artful parent, I really love to give them access to make art as often as they like.
But that translates into so. much. artwork.
I also really like to have a tidy house and organizational systems so that every available surface isn't covered in artwork!
For the past few years, I have been following Jean's advice and reusing much of our process art as notecards, wrapping paper, and backgrounds for collages or mixed media artwork. But I also keep a portfolio for each of my kids filled with their most special pieces. The ones that they worked especially hard on, are especially proud of, or that I've really wanted to save. Lucia, my 8 year old and Ezra, my 5 year old, are both prolific makers. They treasure their work and never want to get rid of anything!
We display a LOT of children's artwork in our home. But even so, sometimes I want to rotate new pieces in, and the portfolio full of special art was getting out of control. Like full of 3+ years of backlogged art out of control.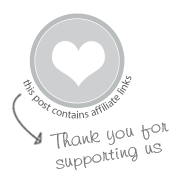 Enter Plum Print!
If you are looking for a high quality, gorgeous book full of your child's artwork with very little work on your end, this service is incredible!
Kids Art Books
The Plum Print Process
It's so easy to make a kids art book with Plum Print! First, you put down a $39.99 deposit towards the cost of the book on the Plum Print website. Next, they mail to your front door a box with easy to use instructions. Essentially, load it up with any artwork you want in the book; you can even include 3D sculptures and pieces of writing, awards, etc.
For me, the hardest part was selecting what to include. It was a nice excuse to sort through the portfolios of special artwork. I loved going through each child's artwork with them to exclamations of "I remember when we studied frogs in preschool and I made that watercolor pond painting!" and "Oh yeah! My Sun Monster!!!!"
If you want the art to be in a certain order (I sorted mine by child and age) or to include captions, you simply write on the back in pencil. In the process of going through the artwork, I jotted down titles or a comment that Lucia or Ezra made on the back of each piece.
Then you just put all the artwork in the box.
Seal it up with the ridiculously cute purple stickers included, slap on the pre-paid mailing label, and drop it off at a FedEx station!
A few days later, you get an email link to a proof of your book: voila!
I simply could not believe the gorgeous photography and layout. I've created a fair amount of photo books (using Shutterfly and Snapfish.) Between uploading and editing and choosing backgrounds, it always ends up taking so much time. This was incredible!
Almost no work on my part at all.
The proof included cover art (which I had selected by writing on the back of the artwork), a title page, and beautifully laid out pages with backgrounds already selected and my captions added. It was simple to scroll through and view the proof. There was also a user-friendly form to fill out with any edits or changes.
After reviewing the proof, I requested a few changes. I switched the order of a few of my children's pieces, edited a few captions, and uploaded a photo to include on the cover page.
The Plum Print team was super responsive. Within 24 hours, I had a final version of my proof to approve.
Enjoy your gorgeous new kids art books!
Fast forward to a few days later and the most incredibly stunning book appeared on our front doorstep.
To say this is a prized possession in our house these days would be an understatement!
Ezra stroked every page, incredulous that his 3D collages were so perfectly captured in the book.
Lucia particularly enjoyed re-reading some of her writing from kindergarten and first grade and sharing it with her brother. Much laughter ensued!
We have plans to order some more kids art books to gift to grandparents (you get a discount on duplicates when you order.) I will definitely use the service again the next time our portfolios are overflowing!
Thanks, Plum Print, for letting us try out this fabulous service for free! All opinions expressed are my own.
Pin It for Later