Here are the best books for Valentine's day about love and family. And creative arts and crafts to pair together.
Updated December 2022
Let me tell you a little secret: I've never been a huge fan of Valentine's Day. The pressure, the commercialization, the artificial romance…. Blah. No thank you. But THEN.
THEN I HAD KIDS! And all of a sudden, this holiday became something I actually looked forward to! For little ones, Valentine's Day is about 3 things: chocolate, homemade cards, and silly puns…. What's not to love?? Plus, it's a wonderful time to cover your kids with extra kisses and tell them all the ways you love them.
So today I'm bringing you some of my favorite books for this funny little holiday, and hopefully they'll give you an excuse to sit down with your family, eat some chocolate, and get crafty with the ones you love.❤️
Books for Valentine's Day about Parental Love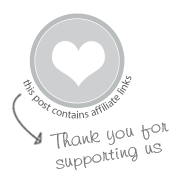 This sweet book explores the deep, unconditional love parents have for their children. Through simple text and beautiful illustrations, it shows the many ways children can know their parents are thinking of them, even when they're apart.
This sweet love note pillow is the PERFECT project to work on together before spending time apart. How cute is that tiny pocket? The ideal place to tuck a love note to your little one.
Like the Moon Loves the Sky is a vibrant love story – every page describing a parent's wish for her child with lyrical prose and lush illustrations. I love that each line is inspired by the Quran, revealing the universal nature of this special relationship, regardless of faith or culture.
These easy foil heart valentines are simple, beautiful, and fun. I love pairing them with this book because the foil reminds me of the moon!❤️
This wonderful story of unconditional love is the perfect winter book to read snuggled under a blanket with your little ones. The illustrations are joyful, and the text is a delight to read aloud. This is another book that beautifully emphasizes the universal nature of parental love.
If you're looking for a meaningful way to connect this Valentine's Day, this Painting a map of my heart activity will have you and your family reflecting on the ones who are truly important.❤️
Valentine's Day Books for a Giggle
Both funny and tender, Love Monster and the Last Chocolate is a story all of us can relate to. When the Love Monster finds a box of chocolates on his doorstep, he thinks he should probably share with his friends… but… maybe he won't??
Rachel Bright's temptingly sweet illustrations will definitely have you hungry for chocolate. Try this homemade chocolate peanut butter cups recipe OR whip up your own batch of Chocolate Playdough (from The Imagination Tree) for sugar-free fun! ❤️
This joyful celebration will definitely have you missing all the people you want to hug! We love the adorable illustrations and over-the-top enthusiasm of the Hug Machine in this sweet story.
I think Heart Smush Art pairs perfectly with this fun book – smush and smash to your heart's content and be just as enthusiastically over-the-top as the Hug Machine!
"This is not a valentine, since I don't only like you today. I like you tomorrow and next Tuesday and last week, too."
Pretty sweet, right? Carter Higgins and Lucy Ruth Cummins have made the perfect Not-Valentine book with this exploration of young love. And your little ones will love all the silly not-Valentines they share!
Glitter Rock Valentines are about as unusual a Valentine as you can get, so I think they're the perfect activity for this lovely little book.
Valentine Books about Universal Love
Simply bursting with bright colors and sweet sentiments, opening this book feels like falling into a warm hug.
Get inspired by the colorful fireworks and try this fun activity with your family: Blow Painting "Fireworks" with straws ❤️✨
Susan Verde's books are always so wonderful, and this one is no exception. I am Love explores all kinds of ways love can be expressed compassionately for ourselves and others. Sincere, beautiful, and the perfect way to start a discussion about empathy with your family.
I find that those discussions often happen most naturally during art time, so this Collaborative Art Drawing activity is just perfect.❤️
With delightfully fun illustrations, this book explores the concept of love in a totally relatable way. Your kids will be seeing love everywhere after reading this story together.
And they'll definitely see the love baked into these fun, painted Valentine cookies! Art you can eat is the best kind I think
More Children's Book Lists
Pin It For Later