Happy Earth Day!
Today I have a post for you on making lovely homemade bubble wands.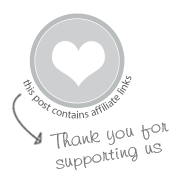 We used the new and improved Artterro bubble wand kit, sent to us for review (and which also contains materials and instructions for making some fun garden art!), but if you're feeling crafty and resourceful you could make bubble wands without a kit.
If you're a craft store junkie (who, me?) with more time than money or just like working things out, then go the DIY route.
But even hard-core DIYers like me enjoy a good kit now and again.
The Artterro Eco Art Kits are my kind of art kit.
They contain beautiful, high quality materials, are accompanied by inspirational idea-filled brochures, and are made and packaged with the Earth in mind. But the real kicker for me is that while they are KITS, they are still wonderfully open-ended. There is no right or wrong way to create bubble wands or garden art or any other art or craft in the Artterro kits (and we've tried just about all of their art kits at this point).
We were excited to try out Artterro's bubble wand kit, partly because who doesn't love a bubble wand?
And partly because Artterro just re-launched their entire line of eco art kits and I wanted to see what kinds of changes they had made. They are ::
The addition of extra materials in the kits
Bonus projects
A brighter look
And an even more sustainable focus.
Among other changes, the packaging is now made from 100% recycled cardboard.
Make Homemade Bubble Wands
Maia, Daphne, and I got to work on making bubble wands with the kit.
Each kit has two painted wooden dowels so can officially be used to make 2 bubble wands. However, if you have a few sticks or dowels around, you could easily make several more with the amount of wire and glass beads included.
Maia and I poked wire through the holes at the tops of the wooden dowels, bent it into our desired bubble wand shapes, then looped it back down and wrapped it around the dowels to secure it.
Maia made a simple heart-shaped bubble wand (above).
Daphne and I collaborated to make a flower-shaped bubble wand.
The bubble wand kit says it's for ages 8 and up, but Daphne, at 4, was able to participate at her own level.
I did the wire bending and cutting on our wand and she did the bead stringing (one of her favorite activities).
Here's our finished flower bubble wand.
The kit doubles as a garden art kit, with thicker wire and bigger beads and marbles for the garden art.
Maia started creating a heart-shaped garden decoration…
But then decided they were too awesome as silly dress up glasses.
So she created a spiral for the garden instead. The beads are meant to be attached by wrapping the thinner wire around them, but Maia had a bit of trouble with that, and decided to use scotch tape instead.
Have you made homemade bubble wands? Or garden art?
P.S. Tomorrow I'll share photos from our afternoon of bubble blowing with our new homemade bubble wands!
As well as our favorite (super easy!) recipe for homemade bubbles…
If you'd like to try out this or other art kits, check out the new and improved arts and crafts kits in the Artterro shop or read on for an Artterro art kit giveaway.
More Kids Art Kits by Artterro
Artterro Eco Art Kit Giveaway
To enter the giveaway for a chance to win both Artterro's Deluxe Bubble Wand Kit as well as their Needle Felting Kit, leave a comment to this post by Friday, April 25th at 11:59 pm EST. After you leave your comment, make sure to tell the Rafflecopter widget that you commented and would like to enter the giveaway! Giveaway open to readers in the US.
Good luck!
Giveaway now closed.
This Artterro Eco Art Kit was sent to us for free to try out and review, by Artterro, an Artful Parent sponsor. All opinions expressed are my own.
Pin It for Later