These DIY bubble wands made with pipe cleaners and beads are a fun kids' craft project. Plus, the finished bubble wands are beautiful and work great!
Updated June 2022
These gorgeous DIY bubble wands are so much fun to make! Aren't they just beautiful with the beads catching the sunlight? Plus, they work remarkably well with our homemade bubble solution.
As a DIY project, this doesn't take much in the way of materials — simply pipe cleaners, beads, and wooden dowels (although popsicle sticks or natural sticks from the backyard would work, too).
If you've been wondering how to make a bubble wand, here's how we made them…
DIY Bubble Wands with Beads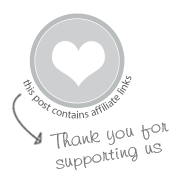 MATERIALS
How to Make DIY Bubble Wands
INSTRUCTIONS
String beads

Start by stringing beads onto a pipe cleaner.



This is a great fine motor activity for little hands, too!


Attach pipe cleaner to the dowel

Once you have your beads strung onto the pipe cleaner, twist it onto the end of a dowel.



You can add a bit of hot glue from the glue gun to make sure they stay in place.


We took the wands out to the garden with a bowl of homemade bubble solution. And blew bubbles!
We love the extra big bubbles made with these wands!
Ah… What would summer be without bubbles?
More Outdoor Play Ideas for Kids
Pin It for Later