Use a water bottle and an old sock to create bubble snakes! This fun action art activity makes colorful and unique designs!
Updated July 2022
Have you ever made bubble prints?
Whether your answer is yes or no, you're in for a treat.
Bubble printing is a pretty awesome action art activity on its own but combine it with super fun bubble snakes and you can take it to a whole new level of fun. It also makes a great outdoor art activity!
We're going to share with you how to make colorful bubble snakes with materials you already have around the house. Then we'll show you how to use those bubble snakes to make amazing bubble prints!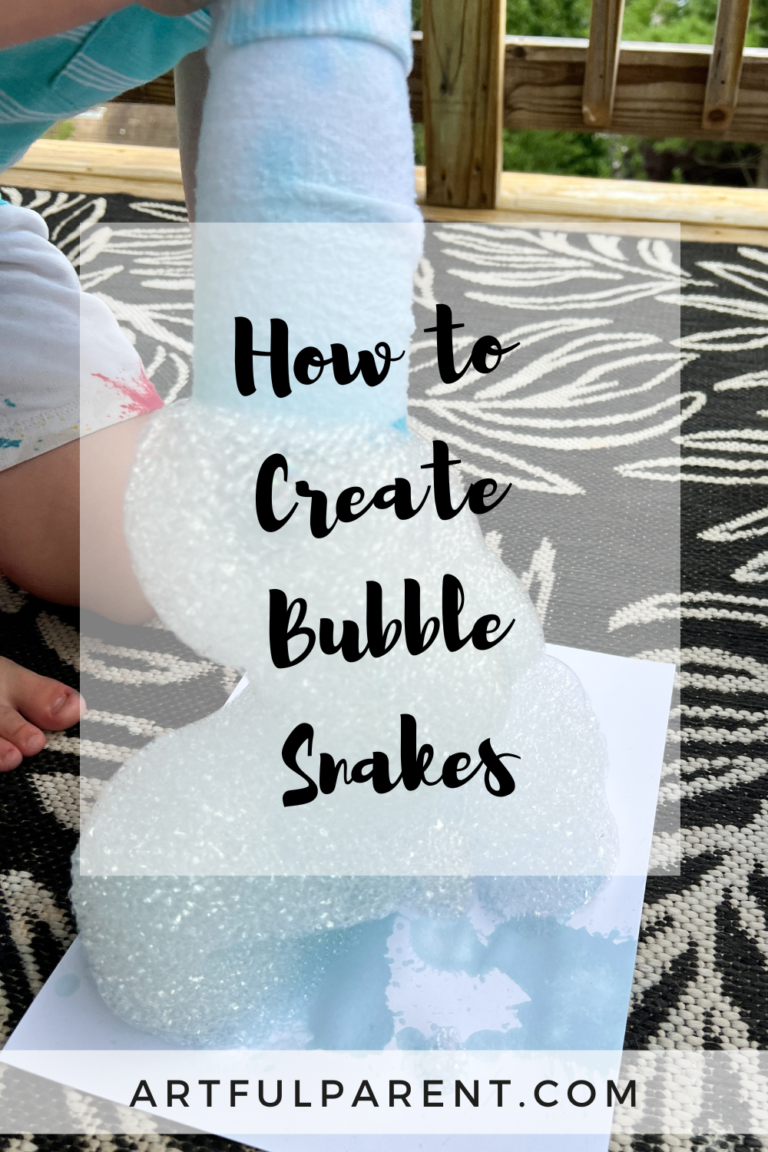 How to Create Bubble Snakes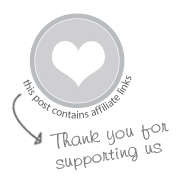 MATERIALS
Plastic water bottle (a cardboard tube also works and you can get either one from the recycle bin!)
Old sock or some cheesecloth
Rubber band
Liquid dish soap (or bubble solution)
Poster board or other large paper
INSTRUCTIONS
Create your bubble snake maker

First, cut the plastic water bottle in half using a utility knife. This part is definitely an adult's job. 

Now, cut the top half of the sock off and pull the toe end over the cut end of the water bottle. Secure with a rubber band if necessary.

We liked using white socks because we could see our food coloring colors well, but any color would work.



Add food coloring

Dab two or more colors of food coloring onto the sock-covered end of the water bottle.



We mostly used gel food coloring, which created especially intense colors in the prints. But regular food coloring works, too!




Dip into bubble solution

Mix liquid dish soap and water in a bowl or use bubble solution.

Dip the sock-covered end of your bubble snake maker into the solution.





Blow bubble snakes

Blow through the small hole of your bubble snake maker (the mouth of the water bottle) and watch the mass of tiny, colorful bubbles form at the other end.



Continue to blow and your mass of bubbles turns into a longer and longer bubble snake!




Make bubble prints

To do bubble printing with your bubble snakes, simply lay them down on the poster board.



Continue blowing bubble snakes and make as many bubble snake prints as you want!


To try different color palettes, you may want to use a different sock or have more than one bubble snake maker.
You can scrape off the bubbles to reveal your bubble prints, but most kids we know prefer to blow theirs off!
Aren't the bubble prints amazing?! We LOVED doing this and were so impressed by how well it worked.
More Outdoor Art Activities for Kids
Pin It for Later