Egg decorating for Easter is easy with stickers and Sharpies.
We did some more Easter egg decorating over the weekend (and will likely do even more before Easter). It's so fun to try new egg decorating ideas and to transfer some of the art ideas we've done in the studio to the egg "canvas."
This time we did some more sticker resist (like tape resist art), using dot and star stickers rather than the hole reinforcement stickers, but added sharpie drawings as an extra design element.
Here's how, plus plenty of pics…
Easter Egg Decorating with Stickers and Sharpies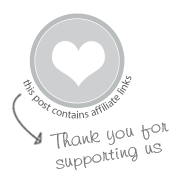 MATERIALS
INSTRUCTIONS
Step 1. Add Stickers to Eggs
First we stuck stickers to the hard-boiled eggs in a variety of patterns.
Step 2. Draw Details with Permanent Markers
Then we added drawings, scribbles, and designs with our Sharpie markers.
We were really excited about seeing how they looked after dyeing!
Maia and I worked on this batch of Easter egg decorating together while Daphne napped (we saved a few for Daphne to do when she woke up).
Step 3. Dye Eggs
This time we used liquid watercolors
rather than food coloring to color the dye, although we made the dye baths the same way (3/4 cup hot water, 1 tablespoon white vinegar, plus as much color as we wanted).
I let the dye cool to lukewarm before using in the hopes that it would make the stickers easier to peel off (it didn't seem to make a difference).
Step 4. Remove Stickers
The star stickers were super easy to peel off, as Melissa from The Chocolate Muffin Tree had assured us they would be.
And the dot stickers?
Less so.
They came off. But it wasn't super quick and there was a little bit of residue left on many of them as you can see in this photo of Maia's awesome and favorite egg (with a scene of grass, flowers, sun, and sky), which unfortunately cracked on the bottom.
But it was worth it. Here are some of Maia's finished Easter eggs.
This was such fun! And I really like how they turned out. I think there is a lot of design potential with the sticker resist plus sharpie combination.
Think of your Easter eggs as miniature canvases and give this egg decorating technique a try!
MORE EASTER ART, ACTIVITIES & CRAFTS
31 Easter Crafts for Kids (+ Art Projects, Easter Activities & More!)