Try Easter egg decorating with this sticker resist technique. Add in marker designs for extra fun and detail.
Updated March 2023
It's so fun to try new egg decorating ideas and to transfer some of the art ideas you've done on paper to the egg "canvas."
This egg decorating project features sticker resist (like tape resist art), using dot and star stickers with added sharpie marker drawings as an extra design element. You can also try this with simple hole reinforcement stickers.
Easter Egg Decorating with Stickers and Markers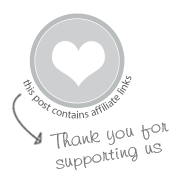 MATERIALS
INSTRUCTIONS
Add stickers to eggs

First, stick stickers to the hard-boiled eggs in a variety of patterns.

Draw details with permanent markers

Then you can add drawings, scribbles, and designs with Sharpie markers.



Dye eggs

You can dye your eggs according to the package or make your own dye.
We've used liquid watercolors or food coloring to color the dye, with 3/4 cup hot water, 1 tablespoon white vinegar, plus as much color as you want.



Remove stickers

Some stickers are easier to remove than others. We've found the foil star stickers are super easy to remove.


This egg decorating activity was such fun! And we really like how they turned out. We think there is a lot of design potential with the sticker resist plus sharpie combination.
Think of your Easter eggs as miniature canvases and give this egg decorating technique a try!
More Easter Egg Ideas for Kids
Pin It for Later