Create beautiful marble paper art landscape collages inspired by Australian artist Kate Shaw in this post by Danielle Falk of Little Ginger Studio.

I've admired the work of Australian artist Kate Shaw for a long time. Ever since I first laid eyes on her gorgeous enormous poured acrylic paint collage landscapes, I have been trying to find a way to create similar works with my students.

The colors, flowing forms and impressive shapes of her work are just mesmerizing.

But I knew I could never get away with actually pouring out paints with kids – can you imagine the waste!? (and expense?)

Marbled paper to the rescue!
While casually scrolling through The Artful Parent, I hit upon the perfect compromise: using marbled paper instead! After reading this blog post, I decided to make marbled paper using shaving cream, oil & food dye.

The process was certainly MESSY (my favorite kind), but the results were pretty spectacular.
We used liquid watercolors instead of food dye which meant we could create beautiful colorways using pink, purple and aqua. Liquid watercolors are one of my favorite art materials and produce super-vibrant results. I highly recommend adding them to your art supply stash!
We also created some extra colored papers using the liquid watercolors to use as a contrast. Tip: Restrict the colors for each paper to no more than two primary colors at a time to avoid creating murky brown! (For example use yellow & red with pink added, green & yellow with blue etc.)
A beautiful project for big kids.
Because this activity involves careful cutting & tracing of paper shapes, creating mirror-image reflections and precise gluing, it is ideally suited for slightly older children (ages 8 and above). You could try it with the littles but they will need a lot of help with cutting & organizing their composition.

Marble Paper Art Landscape Collages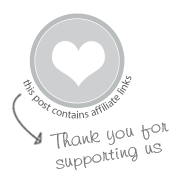 MATERIALS
INSTRUCTIONS
Paint the background

Begin by painting the background on the A3 paper. Create a horizontal blend of two colors, for example, blending from pink to yellow, mimicking a sunset/sunrise sky. It doesn't have to be realistic–this blend will become the sky & water.



Cut & arrange the shapes

Carefully draw mountain shapes onto the back of some bright or dark colored marbled or painted paper and cut them out.
Find some slightly lighter paper and use your shapes to trace a MIRROR IMAGE of the first shapes. Then cut these out.



These second shapes will be the reflections in the water. Arrange them along a horizon line on your background.



Continue cutting and adding landforms and their corresponding reflections until you have a pleasing composition. Don't forget to add a perfectly round moon or two to make it look really Scifi!



Tip: Choose papers that are opposite in color to your back ground so that they POP. For example, if your background is mostly blue & cool colors, choose oranges & pinks for your landforms. Similarly, try to separate like colors when arranging your collage pieces. It may take a while to find an arrangement that looks attractive – this is the hard part!



Glue your collage into place

It's best to carefully draw a horizontal line across the centre of your background lightly in lead pencil. This is the only way you can ensure a really precise composition. (Oh how I wish my students did this!)

Carefully organize your composition along the horizon line.



When you're ready, glue your pieces one by one, trying to glue the bottom pieces first and stick to your original arrangement as much as possible. Be sure there are no flapping edges as this really deters from the finished effect.




Step back and admire


Wow! You should be looking at a totally frame-worthy piece of colorful kid-made art.

These landscapes look particularly good en masse and it's fun to make lots of different versions. Enjoy!
Pin It For Later