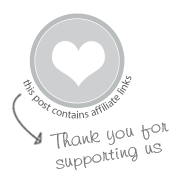 Sometimes it takes new art materials to inspire a creative approach.
I set out a new box of oil pastels
and a sheet of paper on the table for Maia when she got home from kindergarten last week. I often do this — although the materials are not usually new.
She'll generally work on her creations while we talk and sometimes while I'm putting Daphne down for a nap.
It seems to help us transition from school/separate time to home/together time.
She drew a series of people (as well as some flowers and hearts) between the points of a snowflake.
Then, she opened a new bag of rainbow feathers
and did something really interesting with them. She used masking tape to wrap around the base of each feather a few times and then tape it to her drawing.
She's glued feathers to paper as part of collages before, but I've never seen her do this with them.
Maybe sometimes it just takes some new materials to inspire creative art.
Here's the finished artwork, with colorful feathers taped all over her colorful people.
And here's a detail shot of the picture.
Do you find that new art materials inspire your children to work more creatively?
I imagine it's not always so, but it does seem to help in our home.
Although an old material that has been put away and resurrected works just as well to provide a fresh burst of inspiration.
MORE NEW ART MATERIALS TO TRY
Pin It For Later