Try these easy oil pastel painting techniques with kids. Combine the vibrant colors & smooth application of oil pastels with baby oil for a painting effect.
We have a new favorite art technique—oil pastel painting—that we owe to a friend I've never met who lives on the other side of the world (in Australia).
I first learned about this oil pastels + oil art from Kate's post on Picklebums. When she said it was their favorite kids art activity, I knew we had to give it a try.
Here's a video of this art technique in action:
Doesn't that make you want to try this?!
And here are photos and instructions of oil pastel painting.
Then we did again.
And again.
Then we tried a variation. And another. And another.
We're hooked.
Here's the how-to for this oil pastel art technique plus our variations…
Oil Pastel Painting with Kids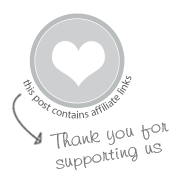 MATERIALS
For the optional variations:
INSTRUCTIONS
1. Draw with the oil pastels on paper.
2. Dip a Q-tip in oil then rub over the oil pastel drawing.
Watch as the oil pastel blends, spreads, and becomes more paint-like with the addition of oil and friction.
Tip: Use a different Q-tip for different colors. OR experiment with color mixing.
You can also draw really lightly with the oil pastels, as I did here with the side of a broken oil pastel, and then use the oil to blend it into a more cohesive band of color.
That's all for the basic technique!
Oil Pastel Painting Variations
1. Try some watercolor resist by painting with watercolors over your finished oil pastel painting.
2. Draw with oil pastels, paint with watercolors, let dry, then do the oil rubbing step.
3. Draw a picture with Sharpie permanent markers first, then add oil pastels to color in some areas, then do the oil rubbing step. Here's Daphne's house drawing/painting above.
And here are my peonies, using this technique. (I added a blue watercolor wash for the background afterward.)
4. We tried oil pastel painting on a stretched canvas but it didn't work especially well. Probably because the canvas was treated and was not able to absorb any of the oil or oil pastels the way porous paper does. I don't recommend this one.
If you have oil pastels in the house, I highly recommend giving at least the basic oil pastel painting technique a try with your kids! (And joining in yourself, of course.)
Pin It for Later