Here are some of our favorite ideas for play with playdough to get your kids' creativity going. From pretend play to practicing letters, these activities are perfect for everyday creative play.
Updated March 2023
We're always trying out new playdough play ideas. In fact, playdough is one of our go-to materials and activities for everyday creative play. We keep a kitchen drawer stocked with playdough, playdough tools, and playdough "decorations" (toothpicks, beads, googly eyes, feathers). It's easily accessible and frequently brought out, either by the kids when they want to make playdough cakes to sell in their living room store or by me when I see that they might need a diversion or easy activity.
In fact, I'd say playdough play is one of the top three regular creative outlets in our home (the other two being our big chalkboard and simple paper and markers/crayons/scissors). Sure, we paint quite a bit and we're always trying some new art or craft idea. But for everyday, endlessly enjoyable and changeable creative fun, playdough is hard to beat.
Here's a video showing some of my favorite Playdough Play Ideas in action! And keep scrolling for some of our favorite playdough play ideas.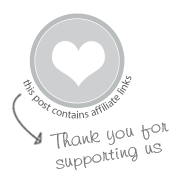 Homemade playdough is super simple and fun to make. We love our cooked recipe for making big batches that last a long time. And we love our no-cook recipe because you can involve your kids in the process of making it! And if you're not up for making your own, we really like the Colorations brand.
Once you have your playdough ready, here are some of the things our kids love to do over and over again with it!
Play with Playdough Ideas
1. Pretend Food
Cupcakes, spaghetti, even apple pies! Kids love to use playdough to make food! They can play kitchen or restaurant and whip up lots of yummy creations to serve to friends, family, or stuffed animals.
2. Create letters and words
Playdough is perfect for practicing early reading and writing skills. Children can roll out snakes to turn into letters (also great for developing fine motor skills!) or use letter stamps to press into the dough.
3. Sculpt People, Animals, and Things
Playdough is a great consistency for sculpting, especially for little hands. Kids can create tiny worlds with mountains, volcanoes, and trees for their little toy animals. Or they can sculpt the animals (or maybe even monsters!) that live in the tiny worlds!
There's nothing more satisfying for kids to poke anything and everything into a blob of playdough! We love different shaped pasta, cut up straws, buttons, nuts and bolts, toothpicks, and even googly eyes!
How about you? What are your kids favorite playdough play ideas?
More Playdough Play Ideas and Recipes
Pin It for Later