Create tissue paper snowflakes using bleeding tissue paper. Cut paper snowflakes and spritz with water to transfer and make winter art prints!
Updated December 2022
This easy winter art project is one that our founder, Jean did with our her daughter a decade ago, but it stands the test of time. These snowflake paper prints are too beautiful to sit and gather dust in our archives!
There's one special material we use for this winter art activity–bleeding tissue paper. If you don't have it, you might get some results with regular tissue paper, but to really see the color transfer in a substantial way, bleeding tissue paper is the way to go.
This has ingredients of a great process art project––each cut snowflake yields completely different and often surprising results. And what kid doesn't like the chance to use a spray bottle?
If you've never tried bleeding tissue paper, check out our video to see the fun results!
And now, let's get started! Here are all the steps needed to create your own bleeding tissue paper snowflakes.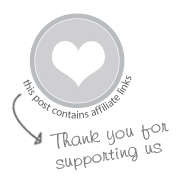 Tissue Paper Snowflakes
MATERIALS
INSTRUCTIONS
Time needed: 45 minutes.
Prepare supplies

Gather materials for the project and divide into what you'll need for cutting paper snowflakes and printing them.

Cut bleeding tissue paper to size as needed. I like to tape down white paper to our table to keep it in place.




Cut paper snowflakes

Fold tissue paper and cut into snowflakes. There are so many methods for this, but do the variation you're most familiar with.



Continue cutting paper snowflakes until you have the number you'd like for the snowflake prints.

Spray snowflakes

Next, place white paper onto a table and tape down to keep it in place. Arrange snowflakes as you like onto this paper. When redy, spritz lightly, but completely with water.



This part is a little tricky. Be sure that every part of the tissue paper snowflake is saturated enough to make contact with the paper beneath.



But you also want to avoid soaking the tissue paper and it will bleed excessively and run all over the paper.


Tap lightly or smooth out the tissue paper with a foam or dot brush as needed.

Let dry completely

Within 1-3 hrs your snowflakes should be dry again.



At this point, lift them off the white paper to reveal your snowflake print!

This is a fun spin on the traditional snowflake making that takes the process one step further. I think it's a great introduction to printmaking for young kids as well.
We love to see your artwork! Tag #theartfulparent on Instagram if you make these paper snowflake prints!
More Winter Arts and Crafts for Kids
Pin It For Later