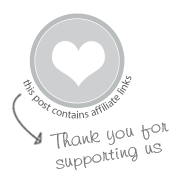 I've been wanting to do some leaf printing on fabric ever since reading Lotta Jansdotter's printing book a couple years ago. Not sure why I didn't do this before. The stars weren't aligned or something I guess.
But yesterday Maia and I picked some leaves, got out the fabric paints, and printed a big piece of fabric.
Beautiful, eh?
The idea was to involve Maia in making some of her own clothes. I told Maia I'd sew her a dress or skirt from the fabric that we decorated. It's probably not the ideal fabric/print for a skirt, but she's excited about it so we'll try it.
Here's how we made the leaf prints…
Leaf Printing on Fabric
MATERIALS
INSTRUCTIONS
We rolled a mini paint roller in some fabric paint (on an acrylic box frame, but you could use a plate) then rolled the paint-soaked roller over a leaf.
Note: The mini paint roller is actually a paint trim roller and can be found with the house painting supplies in the hardware store.
We then set the leaf paint-side down on our fabric, laid a sheet of newsprint over the leaf, and then rolled over the leaf a few times with the hard rubber brayer.
The best part, of course, was lifting up the leaf to see the print.
Some turned out better than others. But for the most part they were all beautiful.
Maia did about half a dozen prints before moving on. I did the rest.
The finished piece of fabric is probably half a yard—enough for a skirt I think.
How about you? Have you tried leaf printing on fabric?
By the way, I'm participating in the kids clothes week challenge this week and wanted to involve Maia. She also drew some pictures on fabric with fabric crayons which I'm planning to use as pockets on a dress (an idea one of you suggested for the zebra dress that I thought I'd save for a plain dress). And who knows, maybe we'll do some glue batik this week, as well.
Update :: Here are the new clothes I made with the leaf printed fabric.
Pin It for Later ::