Learn how to make fall leaf art with chalk pastels. A wonderful autumn drawing activity for kids and adults to create together!
Updated August 2022
This is a fun and easy fall leaf drawing activity for kids and adults alike. Slow down to carefully observe a leaf, and then draw the details you see.
Next, use chalk pastels to fill in your page with color, choosing either Autumnal colors, or any colors you like! The finished product is a gorgeous piece of Fall art that will look lovely on your wall.
Fall Leaf Art with Chalk Pastels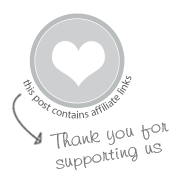 MATERIALS
INSTRUCTIONS
Draw your leaf

Start by drawing a leaf with the black Sharpie. See if you can fill the page with your leaf. And add the vein detail, and any other details you notice.



Add color!

Use the chalk pastels to color in your leaf.



You may choose to use the vein sections to keep colors separate.



Or you can use your fingers to blend the pastels within your drawing.



Remove extra dust

Be sure to blow the extra chalk dust off outside.


These chalk drawings provide the perfect Autumn decor to hang above the mantel.
So, how about letting Autumn inspire you? And make some colorful leaf art?
More Fall Leaf Art Activities for Kids
Autumn Arts & Crafts Ideas & Supplies
Download our FREE printable idea list of 30 autumn activities for kids & families! Or check out the blog post with the links. So many fun ideas for fall!
And be sure to check out our FALL family fun list in our Amazon store! It includes supplies for fall arts & crafts, autumn toys, Halloween ideas, and picture books about autumn.
PLUS: We're offering 50% OFF and MORE on our Kids Art Spot Halloween workshops, Fall workshops and bundles. (Sale ends October 31, 2021 at 11:59 pm EST)
Pin It for Later