Maia found a fluffy slime recipe on YouTube recently and our studio has been turned into a laboratory for making and experimenting with slimes. She and Daphne have made about a dozen batches between them in a rainbow of colors.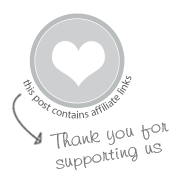 We've always been big fans of sensory materials such as ::
But lately, it's been about the homemade slimes and putties.
The fluffy slime is stretchy, putty-like stuff that is fun to knead and play with it. They even make balloons and balls with it!
Our studio looks like a science laboratory and they've been taking an experimental approach to this.
Each batch is a little different with slightly different properties of stretchiness, fluffiness, and non-stickiness depending on the amounts of extra glue, shaving cream, eye contact solution, etc that they added.
And, of course, they've been working to get the perfect colors and tints by adding and mixing food coloring (and liquid watercolors in a couple of cases).
Now they have a rainbow of fluffy slime.
It's pretty incredible!
Here's fluffy slime recipe and step-by-step instructions.
Super Fluffy Slime Recipe
Makes about 1 cup of slime. Adapted from the recipe in this YouTube video by Sarah Choxo. 
Materials
1  bottle of Elmer's white glue
Shaving cream (the foam kind, not the gel or cream kind)
Borax solution (1 cup warm water with 1 teaspoon borax, mixed until clear)
Eye contact solution (optional)
Food coloring (optional)
Essential oils (optional)

Instructions
#1. Squeeze one bottle of white glue into a medium bowl.
#2. Stir in 1/2 cup to 1 cup of shaving foam, depending on how fluffy you want your slime to be.
#3. Add food coloring to color desired and stir.
#4. Mix in a few squirts of eye contact solution (this is supposed to make it less sticky).
#5. Add borax solution a teaspoon at a time until the mixture forms a clump in the bowl.
This is what it looks like when it first pulls together (above).
#6. Knead the slime.
If it's too sticky, add more solution. If it seems to need more glue or shaving cream or color, you can knead that in, too.
And, if you want your fluffy slime to be scented, knead in a few drops of essential oil.
Have fun!
#7. Store in a covered container or plastic bag to keep from drying out.
Fluffy slime is a great sensory material to hold, squeeze, stretch, and fiddle with.
Maia, my sensory girl, always (and I mean always) has some sort of slime, putty, dough, water beads, or kinetic sand in her hand. Even (or especially) when she's doing other things such as homework, riding in the car, watching a movie, etc. Crazy Aaron's Thinking Putty has been her number one requested gift at birthday's and Christmas and whenever we walk into the toy store, but at 10-14 dollars a container, it's nice to have a homemade sensory putty to play with and make.
This homemade slime is pretty good stuff, too.  You can even blow big bubble balls with it. To pop or to toss (gently).
Pretty cool.
How about you? Have you made your own putty, slime, or gak? Maybe now is the time!
4 More Slime Recipes to Try
Pin It for Later