Today I thought I'd share our three favorite homemade playdough recipes in one place and include a printable to make it extra easy for you.
These are our go-to recipes anytime we need a new batch of playdough.
Many homemade art materials are fun and inexpensive to make but are outperformed by the commercial version. With playdough, the opposite is true.
Homemade playdough is better than store bought for so many reasons! It's easy to make, cheap, and you can make a big batch which really allows kids to use it more expressively and naturally. Plus the homemade stuff is soft and smells good. And when you make your own, you can add your own personal touch with color, essential oils, and glitter (great for pairing your playdough play with seasons, holidays, party themes, and mood!).
Here are our three favorite playdough recipes :: a quick no-cook recipe, a wonderful cooked playdough, and an edible playdough. Plus I include a link to a gluten-free playdough recipe at the bottom of the post.
3 Awesome Homemade Playdough Recipes
Click here to get these three recipes as a PDF printable.

No-Cook Playdough Recipe
The easiest and quickest homemade playdough recipe out there! Plus it doesn't involve a stove-top, so kids can help make it.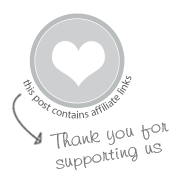 MATERIALS
2 cups flour
1 cup salt
2 Tbsp cream of tartar
2 Tbsp oil
Food coloring or liquid watercolors
2 cups boiling water
Glitter and/or essential oils (optional)
INSTRUCTIONS
1. Mix dry ingredients in a bowl.
2. Make a well in the center and add oil and coloring.
3. Pour in boiling water and mix.
4. It will look like a goopy mess and you're going to be sure that you're going to have to add a lot of flour to make it work. Just let it sit for a few minutes. It will firm up and work perfectly.
5. Take the dough out of the bowl and knead it a bit to form a ball. If you want to add glitter or essential oils, do so now and knead them in.

The Best Cooked Playdough Recipe
The best of the best, but a bit more work.
MATERIALS
5 cups water
2 1/2 cups salt
2 Tablespoons cream of tartar
8 Tablespoons vegetable oil
Food coloring or liquid watercolors
5 cups flour
Glitter and/or essential oils (optional)
INSTRUCTIONS
1. Mix the water, salt, cream of tartar, and food coloring in a large pot.
2. Cook the mixture on medium-low heat, stirring regularly until it is hot.
3. Add the oil and mix.
4. Stir in the flour, 1 cup at a time, mixing between each addition with a wooden or other strong spoon.
5. Continue to mix until the playdough pulls away from the pan and is no longer sticky. Pinch it between your fingers to test it (but be careful because it's hot!).
6. Place the dough on the counter, let it cool a bit, and then knead.
Note :: This is the time to add glitter or essential oils, if desired. Simply place the additions in a well in the center of the playdough, then knead the dough thoroughly to mix.
7. Store the dough in an airtight bag or other container at room temperature. It will keep for months.
Peanut Butter Playdough
Our favorite edible playdough for when you want to combine snacking with playdough modeling.
MATERIALS
1 cup creamy peanut butter
2 cups powdered sugar
1/4 – 1/2 cup honey (just enough to make it stick together)
INSTRUCTIONS
Mix all ingredients in a medium bowl with an electric mixer. It's as easy as that!
Note: We've tried a number of variations on the peanut butter playdough, sometimes including a cup of powdered milk in place of a cup of the powdered sugar, sometimes adding cocoa powder for a more chocolate-y experience, etc, but we usually come back to this basic recipe.
Again, here's the PDF printable for these three recipes.
Want some fun ideas for your new batch of playdough? Here are 39 ways to play and learn with playdough!
More Homemade Playdough Recipes
Homemade Gluten-Free Playdough Recipe (on Fun at Home with Kids)
An Easy Microwave Playdough Recipe (ditto)
P.S. Wondering whether to make a cooked playdough recipe or a no-cook one? Read the pros and cons of each here.
Pin It For Later