Creating pictures in playdough is a great sensory art activity for kids of all ages. Just roll out some playdough & press LEGOs in it to create playdough pictures.
Updated January 2022
LEGOs are surprisingly great for a number of art activities, including printmaking. We've made LEGO prints on foam and on paper in the past, but this is the first time we've printed with LEGOs in playdough.
To make your own pictures in playdough, simply roll a piece of playdough flat then press LEGOs in it to create an image, design, or abstract artwork.
Making pictures in playdough can be an engaging activity for kids of all ages. This can be a fun after-school activity or save it for the weekend and get creative together as a family!
Here's a video of LEGO Pictures in Playdough! And don't forget to scroll down to get the step-by-step instructions.
How to Make Pictures in Playdough with LEGOs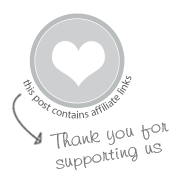 MATERIALS
INSTRUCTIONS
Roll out playdough

Prepare your printing surface by rolling out playdough to a 1/4-1/2 inch thick.



Cut out a shape

This step is optional, but you may wish to cut a shape out of the playdough such as the potion bottle above or the face below.



Create pictures in playdough

Press LEGOs into the playdough to create prints of the circles, squares, and rectangles that make up the LEGOs. Combine those printed shapes to make pictures, whether abstract pictures, designs, mandalas, or realistic pictures.

Don't forget to try either side of the LEGO as well as different shapes and sizes of the LEGOs!




Collage playdough shapes

Extend this activity and cut out various colors and shapes from playdough with a butter knife and collage the pieces.


You can create faces, cars, underwater scenes, animals, buildings, abstract designs. The options are endless!
Would you like to keep your playdough artwork for a while? Here are some ideas:
Cover the LEGO print with saran wrap to help keep the playdough from drying out.
Alternatively, simply take a photo of your playdough picture to remember and keep it digitally.
Or, create your picture in air dry clay instead of playdough.
We hope you give this simple art activity a try! We're pretty sure your kids will enjoy creating pictures in playdough with LEGOs!
Looking for more LEGO projects? Here are 13 Fun & Creative LEGO Art Ideas for Kids!
More Creative Playdough and Clay Activities
Pin It for Later