This back-and-forth drawing game is so much fun for kids, or kids and adults! Each person takes turns building off of the previous person's drawings.
Updated March 2022
This drawing game for kids and adults is a fun and low-key way to connect through creativity.
We play it at home, at the coffee shop, while waiting for our food in restaurants, and in the doctor's office.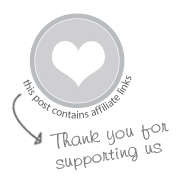 Check out this video of back-and-forth drawing in action!
A Back-and-Forth Drawing Game for Kids
MATERIALS
A pen or other drawing tool
INSTRUCTIONS
The first person draws

One person starts the drawing with something simple and quick. For example, you might draw circle or a line, a pair of eyes, or the outline of a house.

Then the next person adds to it

The second person can add an element to the drawing, whatever they like!

Keep going!

Then you can take turns adding elements back and forth. Sometimes kids end up adding the rest of the picture! And sometimes, you might both contribute evenly to the drawings


Tic tac toe is another waiting game for us, with or without the drawings (as you can see in the image below!).
Here's a back-and-forth drawing of a house, with occupants talking to each other. Talking bubbles and other little details are fun to add!
How about You? Do you play drawing games with your kids?
More Drawing Games for Kids
Pin It for Later