Children can use a Fort Magic kit to construct anything from everyday forts to seasonal play centers! This beloved fort building kit uses rods and connectors for open-ended construction.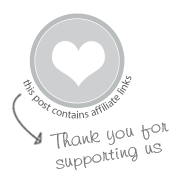 A big thank you to Fort Magic for sponsoring this post. 
Wow. So did you know that the Fort Magic kit is back? And at half price?!
We already have a well-loved set, so this doesn't affect us. But if you've been wanting a set for your family, then you're in luck.
And, just FYI, they've been known to sell out in the past, so if you're thinking ahead to birthday or holiday gifts, you might want to grab one now.
Okay, now that that exciting news is out, I can move on to what we've been creating lately with our Fort Magic kit.
A Fort Magic Kit Witch House
First, Maia, Daphne, and their friend Stella created a huge, rambling fort that filled the living room and spilled over into my office. The kids each had their own room in this sprawling structure. They covered it with colorful sheers we had picked up at the fabric store for $2.50 a yard, brought in all the pillows they could find, and camped out.
It was awesome, of course. But after a few days, I got just a tiny bit tired of navigating around it every time I wanted to get through my (small) house.
So I gave the kids a heads up and dissected the fort one day, leaving Maia's part of the house intact with her carefully crafted roof and moving the rest of the fort into their bedroom.
I decided to surprise the kids with a Halloween house, so covered it with an orange roof and spider web walls while they were out one day.
*Note: The walls are covered with something officially called "spooky fabric" that I picked up in the Halloween section of Target for $4.
There's a little Christmas-light fire in the corner with the witches cauldron simmering away. Who knows what's in it?
The pumpkins and witches hat were arranged at the entrance with a black lace doormat.
The kids have been playing games in the little house, eating snacks in it, face painting in it, and reading in it.
We've been planning to make some spiders for the spider web walls, so I'll pick up some black pop-poms and pipe cleaners when I'm out and about today.
We really like our Halloween house!
And I love the idea of using the Fort Magic kit to make other holiday and seasonal forts and constructions.
I'm already thinking ahead to a gingerbread house fort for December with tan or white fabric walls. We could cut out candy decorations from colorful felt and attach them to the house with fabric glue or safety pins. Wouldn't that be fun?
You could also use the kit to make a life-sized creche.
Or a puppet theater.
Two separate houses for siblings or friends to visit back and forth.
Or?
I just love how open-ended this fort building kit is! There are so many ways a family can use it!
We've used it to make a teepee, submarine, airplane, backyard playhouse, castle, igloo, store, boat, various forts, tunnels, and more.
If you're new to Fort Magic, here's a bit more about it:
The kit contents 346 pieces, including straight rods of various lengths, curved pieces, 5 different kinds of connectors, and special clips for adding fabric covers. One kit can build unlimited designs!
There are instructions for many forts and such in the booklet provided as well as on the design page of the Fort Magic website. But kids (and adults) can also just build just about anything from their imagination!
This is a BIG kit that can build big. You can create something an adult could easily stand up straight in.
Where to Buy a Fort Magic Kit
You can buy the Fort Magic kit on Amazon or the Fort Magic website. Note, they have a 30-day money back guarantee and a full manufacturing warranty on all the parts!
Disclaimer: This post is sponsored by Fort Magic. As always, all opinions expressed are my own.
Pin It for Later