Our DIY backyard playhouse was built with a Fort Magic construction kit in under an hour. It's easily moved and can be used to build a submarine or anything else we want next time.
The other day, when Maia and Daphne were off adventuring with friends and I had a rare few hours of kid-free time to myself, I cleaned the house from top to bottom I played with their toys.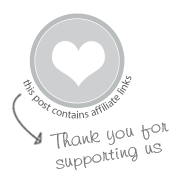 The Fort Magic kit, specifically.
In fact, I put together a DIY backyard playhouse all by myself and enjoyed every minute of it. Here's how…
Building a DIY Backyard Playhouse with Fort Magic
I built the playhouse over the sandbox with the idea of creating some afternoon shade in what is one of the more popular kid spots in our yard. Maybe even some rain protection as we are getting daily afternoon showers.
I went in with a goal about shaping my children's outdoor play space so they have:
Shade from the harsh afternoon sun
Protection from rain (maybe; as you can see from the photo we're not quite there)
A fun playhouse to inspire the kids' pretend play
A partially enclosed kid-size space for a sense of privacy and safety
My other goal was to try out an idea I've long had—cover the playhouse with a blank canvas and let the kids paint it.
Building the playhouse was easy and fun. (As it should be, since it's a kids' construction kit!)
I mostly followed the playhouse diagram from the Fort Magic booklet that came with the kit but made ours a little taller.
For the walls, I cut a large white thrift-store sheet into two sections and clipped it to the frame of the playhouse with the handy little Fort Magic clips.
When the girls got home from their adventures, they were so excited about the playhouse!
After they played in it for a while, I brought out a tray of fabric paints* and the three of us painted the playhouse.
I focused on the roof and high parts. Maia painted a window with a flower box.
Daphne painted a rainbow, a sun, a mouse house, a big person house, a butterfly, and more.
A note about the paints we used to paint the playhouse
We used BioColor paints mixed with a special BioColor fabric medium to turn them into fabric paints. We've been doing this ever since using it for our heart doily shirts and it works great as a fabric paint. Plus it allows you to mix up your own colors. We use BioColor paint more and more for much of our painting; it has pretty much replaced Tempera paint in our studio because of it's ability to be used on a variety of surfaces and how vibrant the colors remain when dry.
For a project like this, you could also use acrylic paint thinned with water. (And if you don't want the paint to be permanent, tempera would be fine. Or you could spray the playhouse with liquid watercolors—also not permanent.)
One thing I love about the Fort Magic construction kit, is that it allows you to build something BIG but it's not permanent. Our DIY backyard playhouse will be thoroughly enjoyed, but after a while, the kids will probably want to build some tunnels or a cabana over the kiddie pool or another submarine. And so the playhouse will come down and something newer and more exciting will go up.
Why We Love The Fort Magic Construction Kit
If you read The Artful Parent, or follow me social media, you know that we love our Fort Magic kit. Like really love it.
It allows us to build big, be creative, and work together.
As a construction toy, it allows us to make just about anything we can conceive, inside or outside.
As an accessory for imaginative play, it allows us to create worlds.
And I love that as a parent, I can shape spaces for my children, making a room within a room for quiet play, fashioning a reading nook, or creating a shady kid play space outdoors.
Where to Buy Fort Magic
You can buy the Fort Magic kits on Amazon or on the Fort Magic website store. Note, they have a 30-day money back guarantee and a full manufacturing warranty on all the parts!
This is post is sponsored by Fort Magic. The Fort Magic fort kit for kids was sent to us for free to try out and review. All opinions expressed are my own.
Pin it for Later