Here's a fun DIY backyard obstacle course for kids that they can even make themselves (awesome for playdates and parties!) plus an easy DIY slip 'n slide.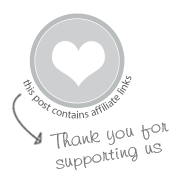 A big thank you to Fort Magic for sponsoring this post. As always, all opinions expressed are my own.
The kids have been taking the Fort Magic kit outside this summer, especially during playdates, to make their own obstacle courses and games. They build forts and houses and such with it inside, too, but with the warm weather and the need to send kids out of our small house for my own sanity ("ahem") and their healthful active play, they've been building more outside.
By the way, with the Summer Olympics around the corner, we're gearing up for our own backyard Olympics (using Fort Magic, of course) and have created artful award medals and a colorful Olympic Games sign. Click here to see how make your own Olympic medals for kids.
In the meantime, here are some backyard obstacle course ideas and inspiration, from my kids to yours!
How to Make Your Own Obstacle Course for Kids
While we have created quite a few backyard forts and structures with Fort Magic in the past, including a fort over the sandbox, an airplane, a maze, and a teepee. I *think* that this summer is the first time we've used the kit to make our own obstacle courses.
Why didn't we do this before?!
Good question.
Because of the variety of individual poles and connectors in the kit, it is quite easy to make any number of obstacle course games and components. Here are some that my kids and their friends have made over the past month or so…
During one playdate, my kids and their two friends built a largish obstacle course circuit around the backyard then set up a covered viewing area for me (very throne-like) and invited me to watch them take turns running the course.
The kids wove in and out of Fort Magic poles (stuck directly in the ground) as fast as they could. If we do this again, we might make colorful flags to stick in the tops of the poles.
Then they tossed a ball through a Fort Magic hoop…
Some of the other obstacle course games and ideas they used
(clockwise from top left)
They created something out of the Fort Magic kit that they had to alternately jump over and crawl under. As fast as they could, of course.
The kids spread out the picnic blanket as a place for somersaults.
They lay Fort Magic poles across the kiddie pool to jump over one at a time.
And they created an Olympic Games sign for the finish line.
They had fun!
On another playdate, the kids brought out the Fort Magic kit and made some sort of water play contraption that they hooked the hose up to. It also involved a boat (gardening trug) that they actually took turns sailing in for much of two days straight. Kids do the darndest things.
And on yet another one, we made a DIY slip N slide and created a Fort Magic canopy entrance. Which was seriously awesome.
Did you know that you can make your own slip n slide using a tarp?!
I went to our neighborhood hardware store looking for either
A.) a Slip N Slide
or B.) some plastic sheeting to make our own.
And since they did not carry A, I asked about B, and the helpful employee told me that tarps worked surprisingly well, were slippery (especially with the addition of dish soap), and held up better.
We folded over our new tarp and the kids (mostly Maia) created a canopy entrance for the slip n slide using the Fort Magic kit and some colorful pool noodles.
We covered the side with sheer fabrics, for fun, and weighted down the edges of the tarp slide with a few sandwich bags filled with sand from the sand box.
Finally, Maia squirted some dish soap onto the new DIY slip n slide and turned on the hose.
The kids took turns running and sliding. Over and over and over!
All in all, we've been having lots of backyard fun with the Fort Magic kit lately.
How to Buy a Fort Magic Kit
You can buy a Fort Magic kit on Amazon or you can buy one from the Fort Magic Store .
I've turned a lot of friends and neighbors onto Fort Magic over the years, as well as many of you lovely folks who read The Artful Parent. I'm going to tell you how to buy one and then I'm going to tell you that if you are at all interested in getting one for your kids anytime soon (think ahead to the holidays, perhaps) that you should probably do so now. These construction kits have been so popular that they have sold out every single time they've been offered. Just sayin'.
Want More Fun Ideas for What to Build with a Fort Magic Kit?
This post was sponsored by Fort Magic; all opinions expressed are my own.
Pin It for Later