Learn how to print with leaves to make beautiful cloth napkins. They are the perfect addition to your Thanksgiving table, or can be given as a holiday gift! This lovely and simple project comes from the Artful Year book.
Updated September 2022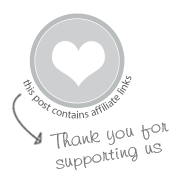 Print with Leaves
This leaf-print activity comes from my book, The Artful Year: Celebrating the Seasons & Holidays with Crafts & Recipes. These napkins make a lovely gift for someone special and can also be used during the holidays to add a beautiful touch to any table setting.
Leaf-Print Cloth Napkins
From The Artful Year, by Jean Van't Hul, © 2015 by Jean Van't Hul. Reprinted by arrangement with Roost Books, an imprint of Shambhala Publications Inc., Boulder, CO.
Enjoy the beauty of nature at the dinner table with these leaf-print napkins.
MATERIALS
Newspaper or a splat mat and scrap paper
Spoon
Large plate or acrylic box frame, for rolling out the ink
Leaves and ferns
Plain white or light-colored cloth napkins, or make your own
Brayer (hard rubber roller) or rolling pin
Iron
Ironing board
INSTRUCTIONS
Prep your work surface

Prepare for leaf printing by protecting your work surface with newspaper or a splat mat. Gather all of your materials.

Roll your paint

Put a couple of spoonfuls of fabric paint on the plate. Roll it around with the paint roller to coat the roller thinly.

Paint your leaf

Place a leaf, vein side up, on a sheet of newspaper or scrap paper. Roll the paint roller over the leaf to coat it evenly.



Make the print

Set the leaf, paint side down, on the napkin where you want the print. Set a clean piece of paper over the leaf.

Roll the brayer over the paper-covered leaf to press it down evenly. Carefully lift up the paper and leaf to reveal your print.



Repeat!

Continue with the rest of your napkins.

Let Dry

Let the napkins dry overnight, and then iron them, following the instructions on the fabric paint bottle to set the paint.
More Fabric Printing Activities for Kids
Pin It for Later