After my post (and mini rant) about hand turkeys, I was somewhat surprised when Maia drew a completely different kind of turkey yesterday afternoon.
So now I feel a bit foolish about getting so worked up about the hand turkeys, especially since she's now drawn three completely different kinds of turkeys in the last week or so.
(Although I still do feel that hand print art can be overdone with young children.)
Maia and Daphne were both drawing at the little red table. They each had their own sketchbook and were sharing hoarding crayon rocks.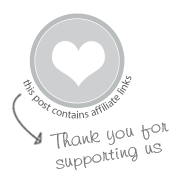 Maia still likes to draw things using a formula, though. This is another bird she drew yesterday. She's been drawing the same bird almost line by line since they drew birds in her school art class last year (although from what I can tell they mostly encourage authentic and individual art-making there).
Should We Use How-to-Draw Books?
I don't know whether to go with it and give her one of those step-by-step "how to draw animals" kind of books, which I never thought I would consider but which I think she would eat up, or do Mona Brookes Drawing with Children program, which I've read through and seems intriguing. Or if I should work instead on helping her to express her ideas through more natural methods and try to steer her away from the formulas and crutches. I'm more inclined to do the latter, but think Maia would like the former better.
I want her to draw happily and with self confidence but I also want her to continue to be creative in her approach.
Update :: We've since tried Ed Emberley's drawing books for kids as well as the Monart method, both with success.
Some of you have mentioned in the comments yesterday that you think crutches are okay as a starting point.
I am an art therapist, and I don't mind hand turkeys and similar projects if it gives kids a jumping point to be creative. Some kids need the "prop" to get started or to even create anything. -Nina
We have a huge collection of the William Foster beginning drawing books geared toward kids… I've watched my 6 year old take those simple steps and move toward his own representations. -Cagey
I want him to have complete freedom and not be constrained by "it is supposed to look like this" but, sometime you just want things to look the way you have in your mind. I have to remember to respect that desire in him. (even if I think what ever he is creating is beautiful in it's imperfection) -Dani
Have you ever read "Drawing With Children" by Mona Brookes? She explains that symbolic drawing and realistic drawing can coexist in young children, because they serve two different purposes. She also has a lot of suggestions for developing confidence in young artists. -Arwen
my oldest is almost ten and as we have done more and more open-ended art I have seen him relax into the process. He is by far my most deliberate child when it comes to art making, but that is also part of his personality, and I do believe art benefits from both abilities, that of free-for-all creativity, and that of deliberate-ness. As with anything else, it's finding the balance that is key. -Amy
what if you looked at her interest in creating recognizable figures as another "different" activity? Maybe by following her interest you'll find a crutch that makes you squirm, but that satisfies her (like drawing books (ugh) or tracing paper). -Katie
I'd love to hear your thoughts!
Have any of you used the "how to draw" books with your older children? Or used Mona Brookes program? Or found a different way to approach this dilemma? Please share!
Pin It for Later