November crafts, activities, and recipes for families with a focus on connecting and celebrating the season together in a meaningful way.
Updated September 2021
With Thanksgiving and then the Christmas holidays upon us, it's time for a little extra family connection and celebration. We can do this through holiday and November crafts, meaningful activities, and tasty Autumnal foods.
While this time of year can tend towards busy or hectic, it also provides an opportunity to gather my family and friends around me, pull them in close, and connect through creativity. It's also an opportunity to celebrate what we are thankful for, the seasons, the beauty of the natural world, the holidays, and old and new family traditions.
So I put together a list of November crafts, activities, and recipes to refer to as a reminder and reference for myself and also for you, in case you too want to be a little extra thoughtful about connecting and celebrating together this year?
13 November Crafts and Activities for Families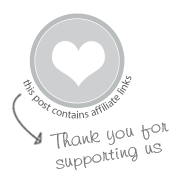 1. Make a thankful bunting together
2. Try Zentangle leaves or other Autumn leaf crafts
3. Discuss family traditions, history, and preferences. If you need some engaging prompts, try this conversation starter pack.
4. Make thankful stones. Start with melted crayon rocks and write what you are thankful for on each with a black Sharpie marker.
5. Experiment with different ways to draw turkeys (and other seasonal images)
6. Have everyone in your family make maps of their hearts (this is such a sweet activity to do every once in a while!)
7. Bake together, including anything that involves pumpkin (such as the best pumpkin chocolate chip muffins!) or cranberries (this cranberry upside down cake is divine!)
8. Get started making some thoughtful homemade gifts for your friends and family
9. Connect with each other through fun art games or by playing board games together (here's a list of our faves)
10. Start making salt dough ornaments for the Christmas tree (or for whatever holiday you celebrate!)
11. Read books together that inspire gratitude or books about Thanksgiving traditions, and maybe even start a seasonal home library together.
12. Have a special family movie night
13. Celebrate your family through a family photo card (take the pic now!)
Hopefully some of these ideas are helpful reminders of something you'd like to do this month and perhaps some will be the start of new family traditions for you.
Autumn Arts & Crafts Ideas & Supplies
Download our FREE printable idea list of 30+ Thanksgiving activities for kids & families! Or check out the blog post with the links. So many fun ideas for the season!
And be sure to check out our FALL family fun list in our Amazon store! It includes supplies for fall arts & crafts (including the best paper leaves for painting!), autumn toys, Halloween ideas, and picture books about autumn. Plus, we have lists of the best kids art supplies, open-ended toys, children's games, and more!
PLUS: Get our new Autumn Arts & Crafts for Kids workshop! This is an online workshop with 10 fun fall arts and crafts activities that your family can enjoy all autumn long, with a bonus of 10 fall-themed drawing prompts! Use coupon code KASHALFOFF for $9.99!
Pin It for Later