Looking for a way to frame kids artwork? The Articulate Gallery makes a sturdy, attractive kids art frame to easily change out art.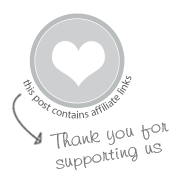 Updated November 2021
We are always on the hunt for a new way to display or frame kids artwork. And we have some new kids art frames that we're pretty passionate about!
Articulate Gallery makes frames in a variety of sizes and with a variety of openings. But that's not the only reason why they are perfect for framing kids artwork!
Our Favorite Kids Art Frame
Why do we like these kids artwork frames so much?
They are well made and sturdy.
They look great – nice and simple – to go with any decor and to best showcase the kids' art.
It's so easy to change out the artwork, just slip them in and out on the side. Or the top, depending on how you hang the frame.
The front is open, which allows for three-dimensional kids' art like collages, etc to be displayed well.
The frame also acts as art storage! If you need to store your kids' artwork, there is plenty of room for quite a stack of 2D art in each frame.
Kids can change out the artwork easily themselves.
Each holds artworks that measure approximately 9 by 12 inches.
These frames are made by Articulate Gallery. You can find them on their website or on Amazon.
The price (between $22 and $54 depending on size and where you buy them) is completely reasonable considering how well made these are and also how well they solve the kids art display "problem."
We definitely recommend these if you're in the market for a kids' art display solution!
More Kids Art Solutions
Pin It for Later
Disclaimer :: Articulate Gallery sent me one of their frames for free last year to try out; all opinions expressed are my own.