How to do large-scale canvas art with kids. Tips for facilitating the process, working large, using acrylics, and doing it all inexpensively.
Updated April 2023
Have you ever tried large-scale canvas art with your kids?
You might think that the price would be prohibitive, but you can do it on the cheap.
I came across a large, stretched canvas artwork (3 x 4 feet) for 5 bucks in a thrift store a bit awhile ago. Such a great find! I was so excited!
I took the canvas home and started painting it over with white acrylic paint the next day. The kids quickly took over, though!
Once the white coat dried, we got out the acrylic colors and the kids took over completely with mixing up the perfect tints and shades, discussing composition, and yes, a few arguments.
Here are some photos of the artwork in progress as well as finished on the wall. I also include information on how to facilitate your own large-scale canvas painting with kids, with tips on doing large canvas art inexpensively and how to repurpose a canvas painting, in case you're planning to use one that is already painted as we did.
Large-Scale Canvas Art with Kids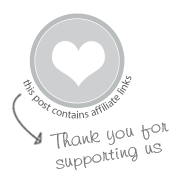 MATERIALS
A large stretched canvas (repurpose a thrift store find or an artwork that you don't like anymore)
White acrylic paint, gesso, or primer
Paint brushes
Acrylic paints in colors desired (you can use a half-off coupon at a large chain craft store to buy a set)
INSTRUCTIONS
Note: If using a new stretched canvas, skip down to #3.
First, clean the painted canvas artwork.

Dust the artwork if it needs it, then take a barely damp cloth and gently wipe it down. Let dry.

Paint over the canvas artwork with white acrylic paint or primer

If you think the white will become a part of the new painting, as a background or whatever, you might want to do a second coat of white paint for good coverage. Let dry completely.



Paint the newly white, blank canvas with your own new masterpiece.

We used acrylic paints, which are obviously permanent. You can also use tempera paints if you don't have acrylic paints or don't want to deal with permanent paint.



However, acrylics do work best on canvas and the finished artwork will last longer so if you can, I recommend giving them a try.

See my tips below for working with acrylic paint and kids!

Keep adding layers

If your kids are like mine, they will probably do some painting then move on to something else and come back to it later or another day. If they don't do this naturally, you may want to suggest that they paint a layer, then let it dry.



Once the first layer is dry, they can add detail by painting over it with wet acrylic paint.



Collaborate

If this is a collaborative artwork between siblings or friends, as ours was, the kids may want to discuss ideas, colors, and details during the process.

A large artwork like this will likely continue to evolve over time as layers of paint are added.
It's always good to stand back and take a look at how the overall artwork is shaping up so you can get a better sense of what to add.

Continue working, adding layers of color, detail, and imagery until the artwork is deemed complete.

Finally, sign your new artwork and display it proudly!


For variations on the above, you can always turn it into a mixed-media artwork with the addition of collage, drawings (Sharpies work great over dried acrylic paint), or printmaking elements. Anything goes, really!
Tips for using acrylic paints with kids
Protect your work surface, floor surface, and kid. Acrylic paint dries quickly and is permanent once it's dry. Prevent it from getting on your table or floor with art mats, a waterproof tablecloth, a drop cloth, and/or a paper covering. Have the kids wear old clothes or an art smock. Alternately, take the art outside.
Use disposable cups and dishes for the paint. You will want to throw them away afterward.
Keep a jar of water and a paper towel handy for the brushes. Teach the kids to wash the brush afterward right away and wipe off the excess paint/water on the paper towel or rag. Alternately put the brushes in the water right away and use a new brush for the next color then wash the brushes en masse after the painting session is over. You don't want the fast-drying acrylic paint to ruin your paint brushes.
Set up a hand-washing station. If the sink isn't near by (and I mean really, really close) you will probably want to set up a tub of warm, soapy water in the art area along with a drying cloth or paper towels. You may not want your kids walking through the house with paint-covered hands.
Lay some ground rules. Before starting, talk to your kids about how acrylic paint is permanent and they need to be careful to keep the paint on the canvas and in the work area.
Other large-scale options
Use or recycle a drop cloth and turn it into a mural.
Use a large wooden panel, mounted on the wall, and paint it.
Rolls of white butcher paper or similar are also great for working large. And everyone can have their own piece!
Large-Scale Canvas Art on the Cheap
Here are some ideas for doing large-scale art on the cheap with kids…
Buy thrift store or yard sale canvas art (already painted, but you can paint over them) or repurpose something from your own house that you are not excited about anymore.
Use a half-off coupon at one of the big chain craft stores to buy a new stretched canvas. Not cheap, but definitely cheaper.
Stretch your own canvas over a DIY wood frame. (I'm sure there are lots of tutorials online if you want to go this route.)
Skip the canvas and paint over a large wood panel that you have, find, or buy.
Paint one of those hollow "wood" doors. You can probably find a second-hand one for cheap at a place like a Habitat for Humanity store. Or paint your own closet door.
Paint a large cardboard panel.
Paint a wall of your house. (It's just paint. You can always paint over it if you want or need to.)
Are you ready to try large-scale canvas art with kids?
More Large-Scale Art for Kids
Pin It for Later