These DIY lighted wooden stars make great Christmas decorations & are simple to make from inexpensive hardware store yardsticks, paint, and Christmas lights.
Updated October 2021
This is a fun and easy idea from Pinterest that won't break the bank! Huge DIY lighted wooden stars made from 69 cent yardsticks and wrapped in Christmas lights.
Thanks to Crystal from Little Bit Funky for the idea and the easy instructions.
Here's how we did it…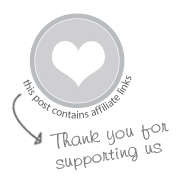 DIY Lighted Wooden Stars
MATERIALS
Yardsticks (you can find them at any hardware store)
Christmas lights
INSTRUCTIONS
Glue your star together

Arrange your yardsticks in the shape of a star and glue the points together.



Paint your star

Next, paint your star whatever color you'd like. You can even paint and then add glitter to the wet paint!



You can paint a coat of primer first, to make sure the yardstick lines are covered, or just paint with a darker color.



Add your lights

Wrap a string of Christmas lights around the outer edges of the yardstick star…



…and plug it in!


We love the way these lighted wooden stars sparkle in the night! Such a festive holiday decoration.
More Holiday Crafts for Kids
Looking for even more holiday crafts for your family? Check out our Holiday Arts and Crafts bundle from the Kids Art Spot! 12 fun holiday activities, each with a step-by-step video tutorial and printable instructions, plus 12 fun and festive drawing invitations to encourage your kids to think and draw creatively.
Pin It for Later