Learn how to create these festive chocolate pretzel trees. This classic pairing makes for a yummy and fun Christmas treat!
Updated October 2021
Chocolate and pretzels are a traditional combination for a good reason. The smooth, rich chocolate is perfectly balanced by the saltiness and crunch of the pretzels. We've paired the two before by dipping pretzels in chocolate. This time, we combined them into a fun and easy Christmas tree treat.
This idea was loosely inspired by our candy cane lollipops, another fun holiday treat to make!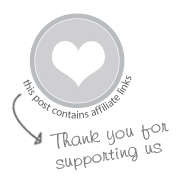 How to Make Chocolate Pretzel Trees
MATERIALS
Chocolate chips (whichever your preference is – milk, semi-sweet, dark, or even white!)
Pretzel rods
Sprinkles for decorating your trees
Baking sheet
INSTRUCTIONS
Melt your chocolate

Use a double boiler or the microwave to melt your chocolate until it is pourable and spreadable.

Arrange your pretzels

Take three pretzel rods and lay them on your parchment paper lined baking sheet in the shape of a tree. Two pretzels form the upside-down "V" of the Christmas tree with another one in the center for the trunk.



Add chocolate

Spoon the melted chocolate into the V, letting it fill and form the tree shapes.



Decorate your trees!

Add sprinkles, white chocolate chips, mini marshmallows (really anything you'd like!) to decorate your pretzel trees.



Let cool

Allow your trees to cool and harden before enjoying.
These also make a perfect little treat to give to teachers, friends, or neighbors. Once they've cooled and hardened, place them in a treat bag or container and give away!
More Christmas Activities for Kids
Looking for even more holiday crafts for your family? Check out our Holiday Arts and Crafts bundle from the Kids Art Spot! 12 fun holiday activities, each with a step-by-step video tutorial and printable instructions, plus 12 fun and festive drawing invitations to encourage your kids to think and draw creatively.
Pin It for Later