Learn how to draw feathers, taking note of patterns, shapes, and lines. Then create a DIY shadow box for your artwork.
Updated June 2023
I'm always on the look out for projects using little boxes. Children respond with glee to the idea of something special inside of boxes.
It might be a bug, a special collection of one thing or another, a found treasure or a little world.
This nature drawing project combines two of my loves – small boxes and feathers.

Drawing feathers is a fantastic exercise in observation of patterns and is an easy nature drawing activity for kids.
I have been collecting feathers for quite a few years, mostly on our family camping trips.
I have found pelican feathers, vulture feathers, blue jay feathers and even wild turkey feathers, which are my favorite. You can also buy feathers at craft stores or find them online.
How to Draw Feathers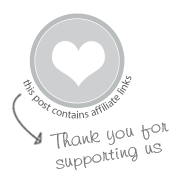 MATERIALS
1 cardboard box about 4″x 6″x 1″
Time needed: 45 minutes
INSTRUCTIONS
Observe the shapes, lines and patterns of the feathers

Lay the feathers out on the table and have children to observe the feathers. Encourage them to notice the outside shape, the patterns on the vane of the feathers and the way the barbs may separate.  



Draw feathers

Have students draw at least three feathers on their watercolor paper using an oil pastel. Be sure to ask them to keep in mind that the feathers need to fit inside of the box.



Paint feathers with watercolors

When they're finished drawing, put out the liquid watercolor and brushes.



I typically don't give students directions for this part. I just let them explore the watercolor and how they might want to use it.



Cut and glue feather art

When dry, have the kids cut out the feathers and glue them into the box. I also offer a feather to add to the box if they'd like it.




I hope you enjoy this easy nature drawing activity!
More Nature Drawing Ideas for Kids:
Pin It for Later