These two nature inspired art projects explore ways for kids to observe and create with nature. The art activities include observational drawing of flowers and clay leaf printing. Projects and post by Lia Salza Goldstein of Little Loft Studios.
"Nobody sees a flower – really – it is so small it takes time – we haven't time – and to see takes time, like to have a friend takes time." – Georgia O'Keeffe
When I set up our after school program, I thought the ¾ mile walk from our local elementary school to our studio would be way too long. Would five year old legs be up for that walk after a long school day? What would we do when it rained? When it snowed? Would it take too much time away from the art?
Now in its third year, the walk has turned into an essential part of our program. Our kindergarten to fourth graders eagerly set off on foot from the school playground. We walk along a zig zag of tree-lined streets to our studio on the main street of a close-knit neighborhood, just on the edge of Washington, DC.
Nature Observation for Kids
We gather bright leaves in the fall and bring them back to the studio for leaf rubbings and gel prints. And we collect acorn tops left behind by busy squirrels and add glitter paint for fairy teacups.
We notice incremental changes in the weather. Sometimes it rains. Hard. We get to the studio soaked and giggling, rain boots and soggy socks in a pile by the door, but eyes shining.
Kids notice the first frost, and months later, the first tiny bursts of crocus and tulip shoots announcing spring.
One week there were cicadas everywhere. We heard them buzzing as we collected their discarded exoskeletons from tree trunks. Back at the studio, we looked at their translucent shells under a magnifying glass and painted them with watercolors.
"Can we use this for a project, Ms. Lia?" I hear this question daily as children find treasures along the way. A feather, a rock for painting, a perfect stick for a mobile. And they know I can't resist a good pinecone!
The world is a treasure trove of unusual shapes, delicate colors, hidden shimmer.
Not only does nature inspire projects once we get to the studio, it also teaches kids a key skill of being an artist — and a mindful human: observation.
They notice their surroundings. The children look carefully. They see beauty in everyday objects. They take the time to see.
2 Nature Inspired Art Activities for Kids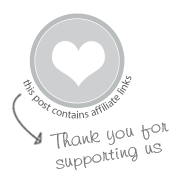 MATERIALS
INSTRUCTIONS

Project 1: Leaf Impressions
1. Gather leaves
Begin by having the kids collect leaves that they find beautiful. We bring them back to the studio to flatten and dry them. The leaves should still have enough moisture so that they don't crack.

2. Create leaf impression in clay
Then, roll out air dry clay and make an impression of the leaf. You do this by pressing the leaf onto the clay. Cut around it with a clay tool or butter knife.

3. Paint leaf impression
Finally, allow the clay to dry overnight and paint with tempera or acrylic paint.
The finished projects make nice nature-inspired dishes for rings, coins, or more outdoor tiny finds!
Project 2: Flower Study
1. Gather flowers
First, have the children find a flower to bring back to the studio.
2. Observe & draw parts of the flower
Next, look carefully at each part. Then, using pencil, draw the flower with attention to shapes, segments, patterns and color.
3. Paint or color drawing
Lastly, fill in the drawing with colored pencil or watercolor.
And be sure to read Daniel Finds a Poem, by Micha Archer, a great book to go along with this project.
I hope you try these nature inspired art projects for kids!
About the Author
Lia Salza Goldstein is co-founder and owner of Little Loft Studios in Takoma Park, MD, at the edge of Washington DC.
A graduate of Wesleyan University, she worked as a teacher and reading tutor before studying child development at Harvard Graduate School of Education.
While raising her own young children, she opened Little Loft with art teacher Keira Havner in 2012. Their combined vision resulted in a beautiful space for children to play and create, and a gathering spot for neighborhood families. She lives in Takoma Park MD with her husband and three children.
Little Loft offers art classes for children as young as two, an after school art program for children in grades K-5, a sewing club for ages 9-12, and school day off camps including winter, spring and summer camps. Visit our website or follow us on Instagram.
Pin It For Later