13 fun oobleck activities for kids with this DIY sensory goop.
Okay, so we've made oobleck, or sensory goop, many, many times over the years.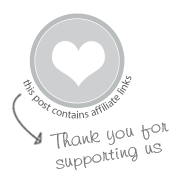 It was actually the very first art-ish activity that I did with Maia and a little toddler buddy of hers when she was about 12 months old. I had found the instructions in my copy of First Art for Toddlers and Twos: Open-ended Art Experiences by MaryAnn Kohl and was excited to give it a try. Since it's just cornstarch and water (plus any color you want to add), it's super easy and inexpensive to make. Plus nontoxic and kid-friendly.
Yet, despite that, oobleck is a deceptively complex and interesting material to play with and experiment with.
Sometimes it acts like a solid. Sometimes it acts like a liquid.
And, to add to the weirdness, oobleck acts differently from a normal liquid and differently from a normal solid.
How is that possible?
Oobleck is a non-Newtonian fluid.
Which means that it is a pressure-dependent substance. Increasing pressure on goop increases its viscosity or thickness. If you poke at it quickly, it feels like a solid. But if you hold some in your hand, it will ooze out of your fingers like a liquid.
Just for reference, other non-Newtonian fluids include quicksand and Silly Putty.
Since that first rubbermaid tub of sensory goop and two barely-toddlers, we've made oobleck many other times. Sometimes with the toddler art group, sometimes on our own, sometimes at birthday parties. We've done it inside and out, in small batches and large, and playing with it with hands, tools, and even feet.
Today, I'll share how to make oobleck—remember I said it is super easy!—as well as some of the fun things you can do with it. If you like, you can start by reading Bartholomew and the Oobleck by Dr. Seuss, the book that inspired this goop's fun name.
How to Make Oobleck
Part art, part science, this fun stuff, is also known as goop or sensory goop.
MATERIALS
1 1/2 – 2 cups cornstarch
1 cup water
Food coloring
INSTRUCTIONS
Whisk the food coloring into the water, then stir in the cornstarch. Easy peasy!
Now, for what to do with this fun, non-Newtonian fluid…
13 Super Fun Things to Do With Oobleck
Drive toy cars through it (it's just cornstarch, remember, and washes off easily)
Play with it using your hands (of course!)
Let the goop drip through a strainer, a berry basket, or something else with holes (see the video above)
Make dancing oobleck (on Housing a Forest)
Try color mixing with it! Either add the food coloring to white oobleck or mix two colors of the stuff together.
Dribble and paint with goop on a sidewalk or driveway
Use it for pretend play (on Simply Learning)
Make your oobleck glow in the dark (on Fun at Home with Kids)
Make stretchy oobleck (on Play to Learn Preschool)
Try freezing it (on Inspiration Laboratories)
Send oobleck down a marble run (on Sugar Aunts)
Make sudsy goop (on Kids Play Box)
Make a big batch in the kiddie pool and dance and jump on it. (We did this for Maia's birthday party a couple years ago after seeing a youtube video of some people doing it. I can't find the one we watched, but this one is lots of fun.)
P.S. If you have a corn sensitivity in your family, you can make this with arrowroot powder instead.
Pin It for Later