Shadow art for kids is such a simple art activity, yet so absorbing, and so beautiful. Kids can simply trace any pattern of shadow and light on paper, then paint it.
Daphne and I made shadow art a couple of days ago. Both kids repeated the activity again this morning.
This is such a simple art activity. Yet so absorbing. And so beautiful.
We simply traced the pattern of shadow and light made by the morning sun streaming through the sheer floral curtains in our dining room window. And then painted our shadow tracings.
You could trace any shadow, by the way—no need for special curtains.*
We've done shadow tracing before by setting up a bouquet of flowers between the sunlight and the paper. You could also set up a lamp as a light source and place your object between the light and the paper. Or go outside and trace your body onto the sidewalk with chalk.
Shadow Art for Kids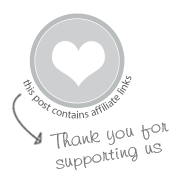 MATERIALS
*These sheer floral curtains are from Ikea, by the way. This particular one is not available anymore but they have another similar curtain here.
**The Aqua Flo watercolor paintbrushes were sent to us for free by Discount School Supply, one of my blog sponsors, to try out. They are no longer available at Discount School Supply. All opinions expressed are my own.
INSTRUCTIONS
Step 1. Set Up for Shadow Art
Tape your watercolor paper to the table to hold it in place as you trace. Either arrange the paper first where there is a nice shadow (from the window, for example) or arrange an interesting shaped object and a lamp or other light source to create a shadow on your paper.
Step 2. Trace the Light
Trace the light and shadow shapes with a pen.
Step 3. Paint the Shadow Drawing
Paint your shadow art if you like. As I mentioned above, we used liquid watercolor paints in special Aqua-Flo watercolor brushes
, but you could use any kind of watercolor paint. Or any kind of paint for that matter.
Daphne painted over her entire paper…
…I painted within my shadow traced lines.
Step 4. Tracing More Shadows (Optional)
Trace more shadows over your painted shadow art with a metallic marker. We used some metallic markers by Elmer's that I picked up on a whim to try called Project Popperz. But any would work.
Daphne commented on the shadows that were still playing across her painting and wanted to trace more of them. I handed her a metallic marker because I thought it would show up well.
After tracing some more shadows, she started adding her own details such as hearts.
A whole flock of hearts! (These are made with a black sharpie, as you can see, rather than the gold marker.)
And here's my painted shadow drawing. I ended up painting the entire paper after all…
All in all, it was a lovely art activity to do side by side with Daphne on a Monday morning with the morning light streaming through the window.
Question: When you set up an art activity for your child, do you (sometimes) sit down and create too?
More Tracing Activities from The Artful Parent
Pin It for Later