We tried different metallic art supplies for creative homemade valentines for kids this Valentine's Day and love the results!
Updated January 2022
We've had metallic crayons for the last couple of years and loved them, but for some reason never tried them on black paper.
Why not? We have no idea.
But it was a big oversight on our part. Metallic art materials look great on a black background!
We recently picked up a few new metallic art materials to try out and decided to test them all side by side and share the results with you.
Creative Homemade Valentines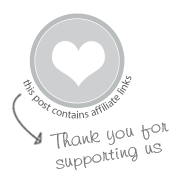 MATERIALS
We used some of these, and others are tried and true favorites!
1. Crayola Metallic FX Crayons
Here Daphne is drawing with the Crayola Metallic FX Crayons. They work okay but the color is rather light, even when you're pressing hard.
Out of all the materials we tried, I'd have to say we were the least impressed with these.
2. Crayola metallic colored pencils
The Crayola metallic colored pencils
worked better and showed up fairly well on the black. We haven't tried other brands of metallic colored pencils, but were pretty happy with these. And the price is decent, around $5.
3. Jolly Metallic Push-Up Crayons
The Jolly Metallic Push-Up Crayons are awesome and are easily my favorite out of all the metallic drawing materials we tested. The color is vibrant, the coverage is excellent, and the crayons are easy and fun to use.
At $8.99 the price is definitely more than some crayons you can buy, but we've been using these push-up crayons (both regular and metallic) for a few years now and I think they are well worth the price.
4. Crayola Gel Markers
My kids, who have always seemed to prefer the ease of drawing with markers (over crayons and colored pencils), really liked these Crayola Gel Markers. They aren't strictly metallic, but they are meant to be used on dark paper so I included them in our comparison.
Here's one of Daphne's drawings with the Crayola Gel Markers (although the flower was started with the Crayola Metallic Crayons).
I wasn't as crazy about the gel markers as the kids were, but they do show up well on dark paper. And since I bought them, they have gravitated to them more than the other materials.
5. Playcolor Metallic Tempera Paint Sticks
The Playcolor Metallic Tempera Paint Sticks show up great on black and glide on smoothly. Because of the chunky size, I'd choose them for working large more than on these small Valentine's though.
Also, they are a little soft and goopy. My girls like them, but I am not as impressed with them as I am with the regular tempera paint sticks that I raved about recently.
All in all, testing metallic drawing materials on black hearts was a fun exercise!
I should have included our beloved metallic Sharpies in this comparison but didn't. And we have some metallic paints that we love, but I'll save those for a different post…
More Valentine's Cards for Kids
Pin It for Later