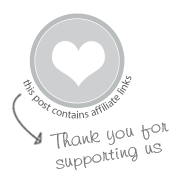 Today I'm going to write about some translucent building blocks for kids.
They are awesome!
You can buy these from Amazon or from Discount School Supply, depending on where you like to shop.
These small-ish blocks are made out of translucent colored plastic and they look beautiful with light shining through them. Which means they are lovely to play with on a light table, in a sunny spot, in a window, and even on a mirror!
The kids and their friends have been building and creating like crazy with these and I thought I'd share some photos and let them speak for themselves.
Translucent Building Blocks for Kids – Ideas and Inspiration
So, if you get some of these blocks for yourself your kids, give a few of these ideas a try:
Building
Stacking
Sorting by color or shape or color sequence (ie rainbow)
Color mixing (um, layering)
On the window itself (with sticky contact paper)
Around a lamp
A few pros and cons we've discovered about these building blocks for kids.
PROS:
Beautiful and colorful
Translucent
Lightweight
So many different ways to use them
A great storage/carry box
CONS:
They topple fairly easily (if the table is jostled, for example)
One broke when we dropped it. The top popped off. But it popped right back on easily.
Because of the one that broke, we wonder if these might be a choking hazard for small children who still put things in their mouths. Something to keep in mind if you have little ones.
The price is $54 for a box of 100, which seems a tad steep but maybe that's just me. (And we have really been loving them. There are so many ways to use them!)
All in all, we love the blocks and recommend them highly.
Where to Buy These Building Blocks
You can buy transparent light and color blocks on Amazon if you want to play with them yourself with your kids.
You can also buy them here from Discount School Supply.
How about you? What are your favorite building blocks for kids? Will you share in the comments below?
I can't stop sharing photos of these!
So fun!
Okay. Must. Stop. Now.
But hey! Only two more. So you can pin it for later if you want to…