Try a fingerprint art book by Ed Emberley for a fun drawing activity for kids. Make fingerprints and then turn them into whatever you'd like!
Updated June 2022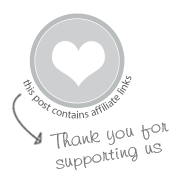 We've talked about Ed Emberley and his books, mostly because kids like them so much and his simple step-by-step drawings give them the tools and confidence to draw things they might not normally draw. And because they are fun!
Well, we've been hearing about the fingerprint art book for years, but didn't always get the point.
Because, why do you need fingerprints when you can just draw?
Well, we tried it and our kids LOVED it!
Fingerprint Art for Kids
MATERIALS
INSTRUCTIONS
Make fingerprints

Use a stamp pad to make fingerprints on your paper. You can make random prints or you can make designs or pictures with your prints.



Turn your fingerprints into a picture!

Next, turn your fingerprints into people or animals or flowers or anything with a few strategically placed pen lines.



It's always so fun to see what our kids come up with when they do art activities like this!



Repeat!

This is an art activity that you can do over and over again and get different results each time. And it's fun every time you do it, too!


Here's a video showing Fingerprint Art for Kids in action!
We love this Ed Emberley book, and we love making fingerprint art!
How about you? Have you tried fingerprint art with your kids yet?
Want More Drawing Activities? Visit the Kids Art Spot where we have a Drawing Workshop for Kids. This online workshop for kids and families features 10 super fun and easy drawing activities, each with a step-by-step video tutorial and printable instructions.
More Drawing Activities for Kids
Pin It for Later