We had to try this watercolor plastic wrap technique out last night after seeing it on Art Projects for Kids!
It looked like such a fun and rewarding project that even a toddler could do…
…and one that I really wanted to try myself!
Basically the idea is to add watercolor paint to paper (generously!) then press scrunched-up plastic wrap over top and leave it to dry. What happens is that the watercolors pool under the plastic wrap and especially at the edges, and dry there, creating an interesting textured look.
Watercolor Plastic Wrap Technique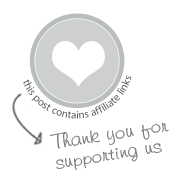 MATERIALS
INSTRUCTIONS
Maia splashed, splattered, and dabbed the watercolor paint liberally onto the paper. I encouraged her to make big blocks of color the way the activity was presented, which she did to some extent but also enjoyed (as always) mixing the colors.
Next, she added the plastic wrap over the watercolors…
She LOVED wrinkling and adding the saran wrap to the paintings!
We left them to dry overnight then peeled off the saran wrap.
Cool, huh?
I just think these are great. They look kind of like salt crystals in 2-D form.
I would never have thought to combine saran wrap and watercolor paint, but it's very effective.
I imagine we'll be doing this watercolor plastic wrap technique again soon. I wonder what else we could use besides saran wrap? I think next time we'll try a different variation—maybe bubble wrap…
Update: We've also done watercolors and saran wrap with the art group and we've done leaf prints with this saran wrap technique.
Pin It for Later ::