How to paint beautiful watercolor butterflies using the rubbing alcohol technique for the decorations on the butterfly wings. This is a fun art idea for preschoolers on up.
This is going to be a quick post about painting watercolor butterflies with one of our favorite watercolor techniques—rubbing alcohol on watercolors.
We don't use it as much as salt on watercolors, just because it's a bit more of a commitment and a tad smelly. But the rubbing alcohol has such a dramatic effect on the wet watercolor paint, repelling it and leaving a perfect, lighter circle wherever we drop it. It's mesmerizing!
So, the other day, we used this watercolor technique to create patterns on butterfly wings. As well as bubbles in water, stars and lightning bugs in the night sky, decorations on hearts and flowers, and abstract art…
Here's a brief video showing the rubbing alcohol technique in action as we painted watercolor butterflies and other artworks.
Watercolor Butterflies with the Rubbing Alcohol Technique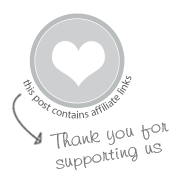 MATERIALS
*You can also use watercolor cakes, but if so, be extra generous with the water so that the paint is pretty liquid.
Here is the link for the 6 cups in a base that is shown here holding our watercolor paints. We have a couple that we use all the time and love for liquid watercolor projects!
INSTRUCTIONS
Paint the butterfly wings

Use the paint brush and liquid watercolors to paint the wings of the butterfly freehand . Be generous with the watercolor paint.

Add drops of rubbing alcohol

Use the dropper to add drops of the rubbing alcohol on the wings where you want the decorative dots.

Paint the body and antennae of the butterfly

And repeat with more butterflies!
Add flowers to give the butterflies a garden.
Sometimes the watercolors all bleed together a bit when using wet on wet watercolor like this, which can look really cool.
You can also use this rubbing alcohol technique to create bubbles in water…
…a night sky, abstract art, or anything else you like!
Want another fun butterfly painting idea? Try Butterfly Symmetry Paintings!
Pin It for Later