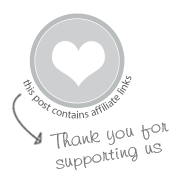 Have you tried foam paint for kids
? It's like shaving cream, but better.
And you know how much we like shaving cream around here. (Refreshers here, here, and here. Just for starters.) Shaving cream may not be the neatest art material around, but when it comes to sensory art and sensory play, it's tops. Just ask any kid.
Well, the colored foam paint we've been exploring is like shaving cream, except it's colored (duh), has no scent (awesome!), and, according to the product description is non-toxic and environmentally friendly (no CFCs). It has also inspired some pretty unique art in our house.
Would you like to see the foam paint in action?
Colored Foam Paint for Kids
The first time we tried the colored foam paint, we used brushes
and watercolor paper
.
It was a relatively low-key, low-mess art session.
Which is not to say that the kids didn't thoroughly enjoy the experience!
Even I had a little fun adding hair to a face drawing.
I was curious to see how the foam paintings would dry. Would they hold their shape?
Alas, no.
The foam paint dries up and shrinks flat.
And then flakes off.
So it's better for the experience of exploring and creating with the foam paint than it is for any sort of finished product. (Although the paper did retain plenty of pigment… I suppose you could brush off the dried bits and keep the remaining artwork.)
By foam paint session number 3, the kids were completely into the foam paint and used it quite differently. They dived right in with their hands, squishing it…
mixing colors…
exploring three dimensionality…
adding decorations…
making patterns…
And almost completely ignoring the paint brushes on the table.
Daphne was in the bath at this point, after covering her upper body with blue foam (and deciding she was finished). But Maia and Stella created 3-D artwork after 3-D artwork.
It was so interesting to see them at work. I would have never expected these kinds of artworks or their level of attention. They created a garden, the yellow brick road from the Wizard of Oz, and a "bubble gum explosion," among other pieces.
And once they thoroughly exhausted the supply of foam paint (I saw it coming, but chose not to limit their use), they found the canister of regular shaving cream and kept going.
So, would I recommend foam paint for kids? Yes!
Would the kids recommend foam paint? Yes again!
The colored foam paint
is a Colorations brand product, so you have to order it from Discount School Supply if you want to give it a try. I don't know of any other brands available. (If you do, will you let me know?) And, at $6.49 a canister, it's not cheap. But, boy is it fun! I bought just three colors—the primaries—because of the price and because I figured we could mix the other colors from them.
Have you used foam paint with your kids? If so, I'd love to hear about your experience!
Update :: Here's another post about using foam paint for kids' process art.
Pin It for Later