How to make puffy paint for kids that is actually puffy! This recipe is easy to make and lots of fun! Updates by our Associate Editor, Andrea Martelle
Updated June 2023
We've made homemade versions many times over the years. This recipe is our favorite and included on 5 Puffy Paint Ideas for Kids.
Also, don't miss the wonders of microwave puffy paint, which, lo and behold, is actually puffy. It puffs up before your eyes and stays puffy to the touch.
But it's not always convenient to make, especially if you don't have a microwave.
So, here's a DIY puffy paint recipe. One that is extra puffy and doesn't require a microwave.
Here's a video showing it in action! And don't forget to scroll down for the recipe!
How to Make Puffy Paint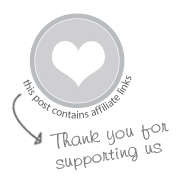 MATERIALS
Instructions
Measure out your ingredients.

Add all the ingredients, except for any coloring, into a large mixing bowl.



Mix your ingredients.

Combine the shaving cream, flour and glue together without over mixing. (You want to keep the air bubbles in the shaving cream.)



Divide your mixture and add color.

Pour the white paint mixture between 3 to 4 small bowls and add a few squirts of food coloring or paint to each bowl, stirring in, but again being careful not to over mix.



Note: If you want to keep all or some of the puffy paint white (for making clouds, snowmen, or for working on black poster board, for example), then you can skip this step.


Spoon the paint into sandwich bags.

Seal each bag (add duct tape as well to help keep it closed if your kids are extra vigorous squeezers), then cut a small corner off.



Start painting!

Squeeze the foam paint through the small hole onto your paper or board, making lines, dots, and designs as desired.



Note: A squeeze bottle works, too, but it is easier to squeeze out and use all of the puffy paint when it is in a bag and there is no clean-up of squeeze bottles necessary.

Let your painting dry overnight.

You'll notice the foam paint gets even puffier as it dries and sets.



And it is still puffy to the touch even after it dries!


We tried this project on both black and white paper and can't decide which we like better!
This project was fun and relatively easy for preschoolers. We definitely think you should give it a try!
More Fun Paint Ideas for Kids
Pin It for Later