Learn how to make large papier mache Easter eggs.
So, if you follow me on Instagram, you know that we've been making papier mache Easter eggs.
This isn't the first time we've done this.
Maia and I made a giant papier-mache egg when she was a toddler. And we've used the same papier-mache-over-balloon technique to make moon nightlights, pinatas, Jack-'o-lanterns, and fanciful face masks.
And we've done papier-mache over other forms to make bowls, birds' nests, volcanoes, and Christmas wreaths.
So we are not new to papier-mache by any means.
But it's always an enjoyable (if a bit messy) craft! And how fun is it to make huge Easter eggs?!
You could also use this technique to make more natural birds' eggs or even dinosaur eggs.
Here are the instructions for making the papier mache Easter eggs or otherwise…
How to Make Papier Mache Easter Eggs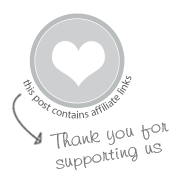 MATERIALS 
*A Note on Paints :: We used mostly Colorations Activity Paint (both fluorescent and metallic) as well as some BioColors, just because those are what we had on hand. (And because I love both those paints for a wide variety of kids arts and crafts activities!) But tempera paint and acrylic paint would work as well.
INSTRUCTIONS
1. Prepare supplies
Blow up a balloon and place in the plastic wrap-covered bowl.
Tear or cut newspaper into small strips.
To make the papier-mache paste, whisk 1 part flour to 2 parts water. Stir in some white glue if you like.
2. Apply paper strips to balloon
Dip each newspaper strip in the paste, then smooth onto the surface of the balloon.
Continue adding paste-covered strips of newspaper until the balloon is completely covered with at least two layers of newspaper.
3. Let dry completely (this can take 2-3 days).
We painted our eggs with a coat of white acrylic paint first, and let it dry (acrylic dries quickly), before we went crazy with the colors. It's not necessary, but if you want to keep the newspaper text and images from showing through on your finished eggs, you might want to do something similar.
You could use white paint as we did, white gesso, primer, or you could papier-mache a coat of plain white printer paper or (blank) newsprint over the newspaper.
Decorate the Papier Mache Easter Egg
4. Paint egg
Now it's time to paint and decorate your new egg!
My kids liked how some of the paint was dripping down the side of their eggs and started doing more purposeful dripping.
5. Add glitter, feathers, etc!
They also decided to add collage elements to their papier mache eggs, mostly because rainbow feathers and glitter make everything more fun. (I'm surprised they didn't add googly eyes while they were at it…)
I'm not sure what we're going to do with our giant Easter eggs, except use them as decoration. Maia is talking about turning one into a pinata… And both girls want to make a huge nest out of twigs in the backyard for the eggs…
MORE EASTER ART, ACTIVITIES & CRAFTS
31 Easter Crafts for Kids (+ Art Projects, Easter Activities & More!)
Want more Easter arts and crafts activities to do with your kids? Click here to see my Artful Easter Activity Pack with 16 fun printables for kids, including DIY mini baskets, suncatchers and collages, egg decorating ideas, and more!
Pin It For Later