These 25 Easter basket ideas for kids are creative items you *want* your kids to have and don't include candy. Although you can add some, of course!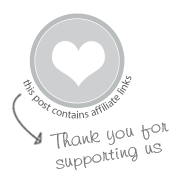 Updated March 2022
Do you know what's going into your children's Easter baskets this year? If you need a little help, here are 25 creative Easter basket ideas! And there's no candy in the bunch!
This selection will promote creativity, imagination, and active play long after the Easter candy is gone.
Choose 2-3 items from this list, and if you want to add a chocolate bunny or a few chocolate eggs, I'm sure your kiddos won't object.
Creative Easter Basket Ideas for Kids
Note: These items are all sold through Amazon which makes it extra easy to shop this year. You can see some more of my kids' Easter Basket ideas in The Artful Parent's Amazon storefront.
Kids Art Supplies Perfect for the Easter Basket
Awesome Games in Small Sizes
Easter Basket Ideas For Kids Pretend Play
Small Gifts for Big Backyard Fun
How about you? Do you have more creative Easter basket ideas for kids? Leave a comment below!
More Easter Fun for Kids
Pin It for Later